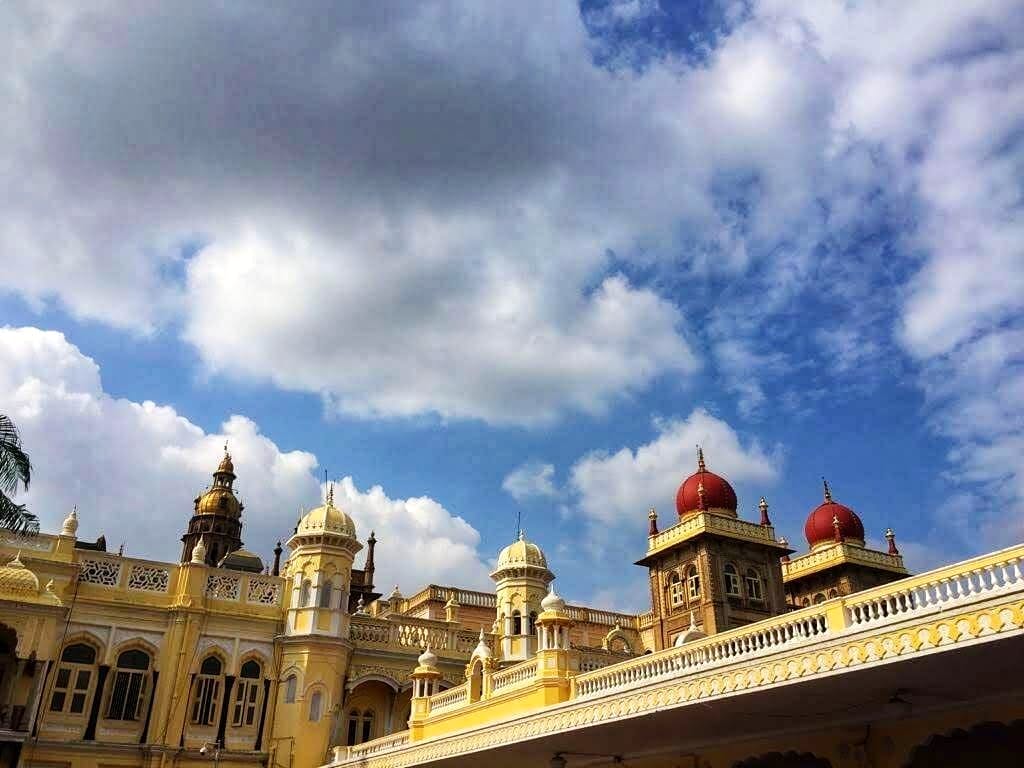 Mysore Palace Cannot Be Left Unexplored
What Makes It Awesome?
Walking through the gates, I find magnificence standing tall before me in brick-and-mortar. The cream-coloured facade gracefully embraces the fine granite structure within. The deep pink marble domes concretize royalty. It is the Ambavilas Palace (also called the Mysore Palace), that was once home to the Wadiyars (meaning Lords in Kannada) who ruled the Kingdom of Mysore for over 500 years. I am asked to take off my footwear before entering the palace. The warm weather and a long queue turn me a bit grumpy. But unfazed by the crowd, I persevere anyway. I know, the interior is going to be a spectacle to behold! A step inside, and I am gazing all around the palace, filled with wonder. The kaleidoscopic murals gracing the walls. Vivid colors glistening bright, off the ceilings. Intricacies patterned out with rare finesse.  An artist's golden touch, subtly caressing the walls, the roof, the floor beneath my feet. The perfect interplay between shadow and light. Every speck mirrors the grandeur of the Wadiyars who once lived here. And adeptness of the artists they patronized.  How they must have worked at it! Hands chiselling just the right quantity of stone. Poised at the exact angles that were meant to be tore into the masterpiece. Shaping it nimbly to its last millimetre. The palace perfectly encapsulates the glory of the kingdom it once adorned. It is an epitome of its power. An ornate jewel. An architectural splendour. A fusion of Hindu, Mughal, Rajput, and Gothic styles. Influences from several eras coming together to birth one piece of art. 🌼🌸🌼🌸🌼
Best To Go With?
Family, Big Group, Bae, Kids
Comments