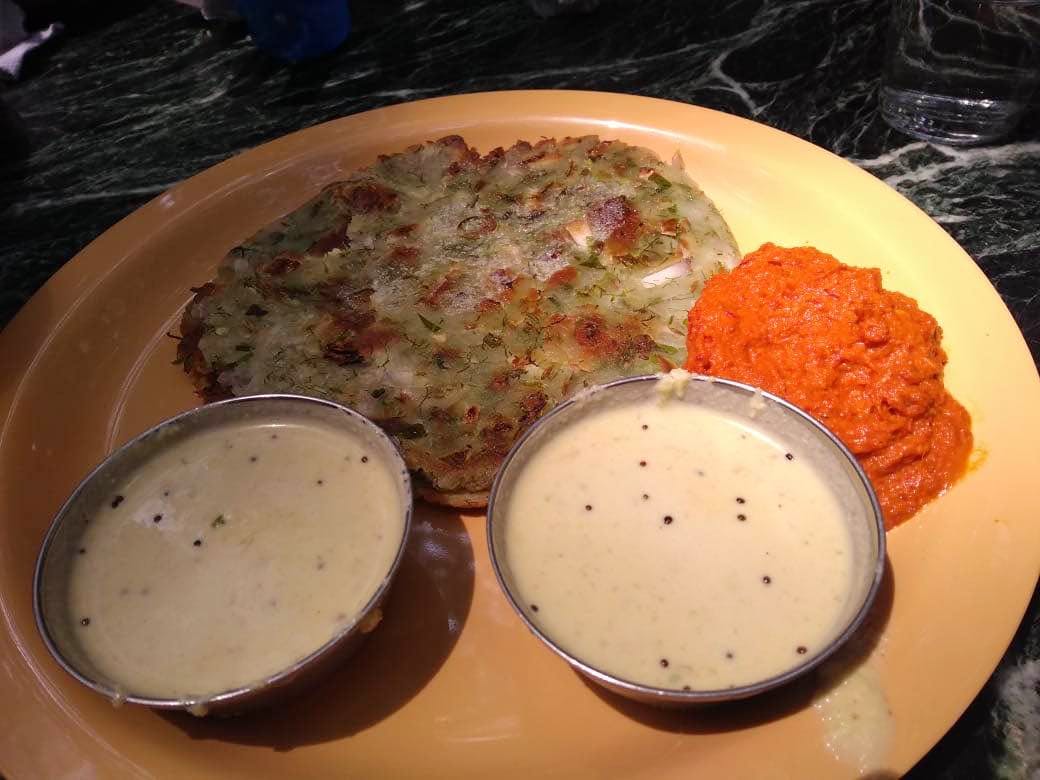 Fancy A Lazy Sunday Brunch Under A Tree With A Whole Lot Of Breeze?
What Makes It Awesome?
I love the ambience of Airlines Hotel. It's one place that is old school, convenient, open-air and just has the right lazy yet refreshing weekend vibe to it. The best part is eating amidst the trees and without and on tables without any roofs or decor. The beautiful huge trees are the decor! The local South Indian fare is delicious and can be paired with hot beverages or a glass of fresh juice to start your healthy weekend. The Akki roti is served with ghee and chutney and is nice to have. The masala dosas are also pretty good with a nice tasty potato filling, not too thick and not too thin. If you want to try the North Indian, the chana bhatura is also pretty good. The highlight of the place is the entire restaurant being spread under a canopy of trees. so while munching on your crunchy dosa and sipping on your fresh orange juice you can have a conversation with bae or just take and enjoy a silent but friendly tree towering over your head
What Could Be Better?
I think the juice prices are slightly high considering the quantity of juice, Rs 160 for juice is slightly high? Don't you think?
More Information
Airlines Hotel
Nearest Metro Station: M.G. Road
Comments