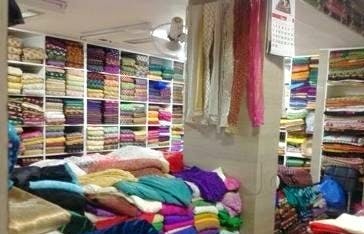 Score Fancy Dress Materials On A Budget From Ronak International In Chickpet
What Makes It Awesome
Budget shop for all sorts of fabric from party wear to daily wear cotton, costume dress material. In case you are designing your trousseau and looking for fabric this is the place to go. Rates are better than commercial Street shops and the range is fabulous. The patterns they have are the latest in Bangalore. The building has a very narrow entrance, follow google maps, best is to approach from Avenue Roadside, the distance is slightly shorter. You can also come from RT street side, you will have to cover the last 300 to 500 metres on foot as there's no space for a vehicle. Even getting a two-wheeler there is difficult. The building has four floors full of fabrics. Each level is demarcated for variety, best is to ask and then start choosing. If you don't get it here chances are you won't get it anywhere else in Bangalore.
What Could Be Better?
A wider road to approach this place would be better. It's really the best-kept city secret that way.
What's My Pro Tip?
The fabrics are very scattered on the ground floor. Best is to scan the area first, spend a good 5 to 10 minutes and after that catch hold of the salesperson and start asking for rates. Once you have chosen they will help you cut the quantity that you need. There's no wholesale quantity rule here so you can even buy small quantities as per your requirement.
Anything Else?
Just carry a water bottle with you as you may need it. Also if you are claustrophobic, this place may not be a good idea as it gets suffocating inside. But for fabric lovers, it doesn't really seem to matter I guess. Also, wear comfortable footwear as it requires walking quite a bit.