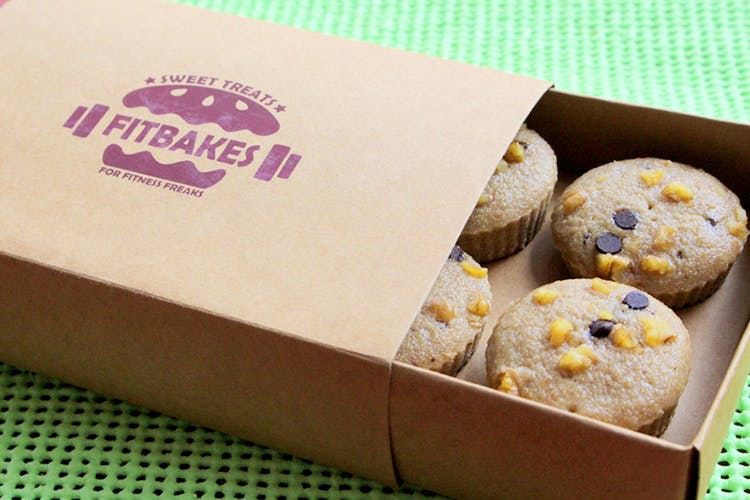 Black Bean Brownies And No Flour Cakes: Fitbakes Is The Sweet Treat Cheat We've Been Looking For
Shortcut
Looking to snack on some sweet treats without any of the guilt? Fitbakes has a whole range of healthy baked goodies that your tastebuds and body will both love!
Guilt-Free Bakes
Started in 2016, Fitbakes was started by Trishala Ashok because she wanted to create something yummy she could snack on without any of the guilt. After plenty of experimenting, she came up with some unique recipes that incorporate plenty of protein like walnuts and almonds, and fresh fruits like strawberries and blueberries, and without the use of any sugar! Instead, Fitbakes opts for natural sweetening alternatives like honey and maple syrup, and quinoa and oatmeal instead of regular flour — sounds delicious, right? Sadly, this also means no frosting, but we'll make do!
Bean Me Up
If you're looking for something unique and healthy, look no further. Check out Fitbake's Black Bean Brownies, made using quinoa instead of maida or flour, and cocoa powder instead of chocolate. We loved this spin — it had a rich flavour to it without being overly sweet, and was surprisingly smooth with a melt-in-the-mouth texture! We also loved the muffins — the Banana Walnut Muffin was light with an aftertaste of honey, and the Strawberry Dark Chocolate Muffin was the perfect mix between chocolatey and fruity! And we love that they're high in protein and fibre — we hear they're great for breakfast!
#LBBTip
A little birdie also told us Trishala is coming out with Zucchini Chocolate Chip Muffins, and we're excited to get our veggie quota for the day in, too!
More Information
Fitbakes
Price for two: ₹ 400

Delivery Available
Comments