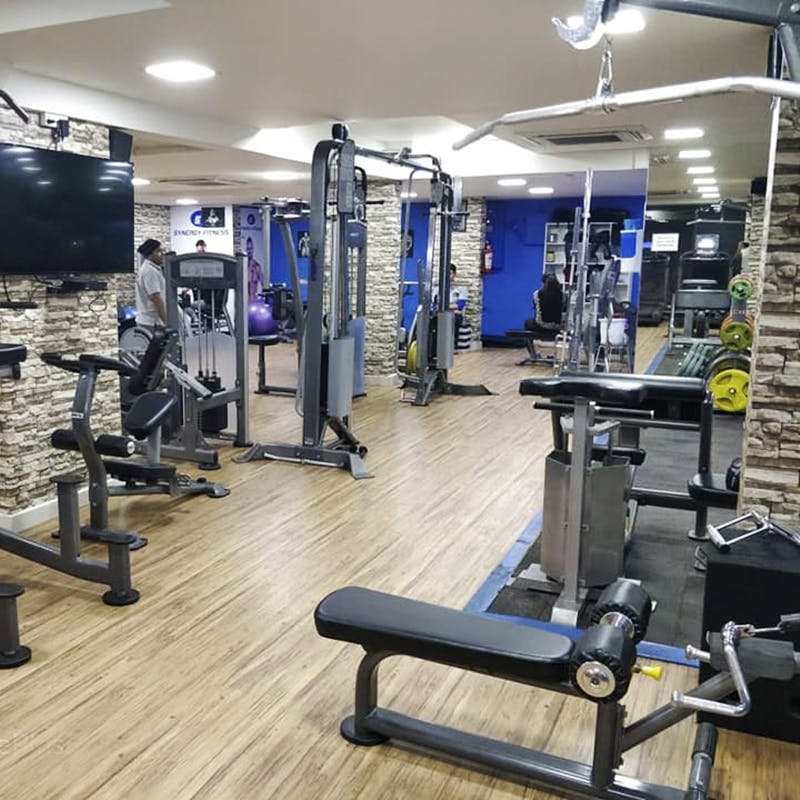 Get Fit The Fun Way At These Fitness Studios In New BEL Road
If there's one thing we all have in common on our Instagram feeds, it's the scores of people getting fit and having fun while they're at it! And while we know the countless packets of instant noodles haven't been kind to us, if you're feeling inspired by your Insta feed and are looking to make a lifestyle change to achieve that summer bod of your dreams -- well, you're in the right place. This list of fitness studios along New BEL Road will help you reach your fitness goals one step at a time.

iFitness
Can't get yourself pumped to go to the gym every day? Mix it up with iFitness's workout classes. You can choose and curate your own workout with options like yoga, Zumba, kickboxing, Latin and Bollywood dancing, aerobics and body combat (phew!). If you're confused and would rather just go gymming, they have that too, along with dedicated personal trainers.

Bengaluru Mixed Martial Arts
Feeling adventurous and want to try something new? Check out the MMA classes at Bengaluru Mixed Martial Arts. Whether it's Brazilian Jiu-Jitsu, Muay Thai, kickboxing, judo or boxing, you will be learning from the pros and improving your technique in no time.

Elite Fitness & Wellness Club
Not only do they have a gym where you can learn CrossFit, but they also have a dedicated aerobics room and a rooftop swimming pool (for aqua Zumba!). And just in case you're tired after an intense workout sesh, you can go to their salon/spa and treat yourself to some well-deserved pampering.

Synergy Fitness
Want to pick up some Bruce Lee style moves? Head to Synergy Fitness. From May 2019, they will be starting martial arts courses (including Taekwondo, Karate and self-defence classes for women) apart from their regular gym services. And it's reasonably priced, too. Annual membership costs INR 10,000 and if you're a student, you will get it at INR 7,500.

Fusion Studio
If you're looking to get fit and lose some weight in the process, join the aerobics class at Fusion Studio -- a combination of pilates, weight training and step aerobics, you will be able to quickly see a difference in your stamina and show visible signs of weight loss. Plus, it's decently priced too, at INR 1,800 per month. If you'd rather just have fun while working out, they have Zumba, yoga and dance classes too (Bollywood, Salsa, contemporary and belly dancing).

Comments