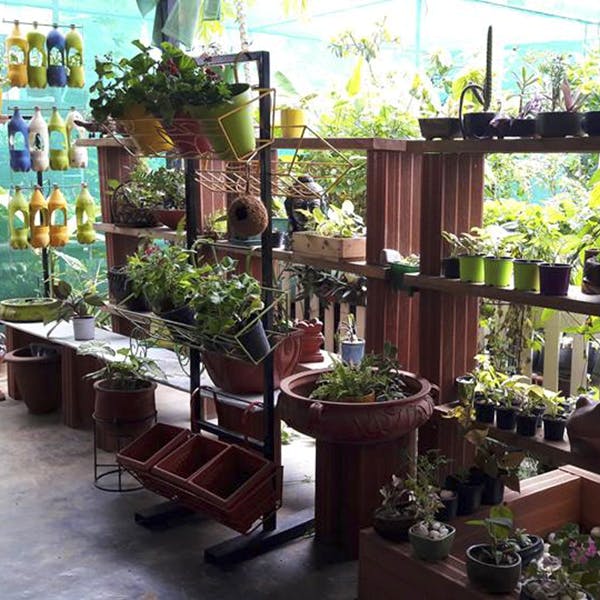 Spruce Up Your Garden With This Cute Organic Gardening Store In Hebbal
Shortcut
Located in Hebbal, Five Petals is an organic gardening store which can help you with activities related to gardening and also sells gardening products, plants and plant accessories.

What Makes It Awesome
Looking to start gardening at home? Five Petals can help. Be it kitchen gardening, terrace gardening, vertical gardening or even setting up a herb garden or an aqua garden – Five Petals gives expert advice for all. Think of them as interior designers – but, for gardens! Best of all, their gardening practices and products are all organic!
With an abundant collection of organic seeds – vegetables, herbs and fruit trees – and a vibrant and innovative range of garden accessories, all you need to get your hands on is some organic manure and some tips from Five Petals to start (or improve) your home garden. We found beautiful wall hanging pots, planter stands in lovely shapes and even cute, wooden bird houses – perfect for that wholesome garden!
Five Petals takes pride in their range of organic products like organic fertilizers made of natural ingredients like neem, neem oil pesticides, and plant nutrients made from age old organic recipes. You'll also find pots and tools pperfect for your dream garden. Designing a vertical garden? Their collection of vertical pots and planters will have you set. Five Petals has something called as an Organic Grow Kit which includes a pack of seeds, grow medium, compost, plant nutrients, neem oil, and neem cake. It also comes in different sizes, making the art of gardening a very simple affair.
Pro-Tip
How about some chemical – free fruits and vegetables? Five Petals also supplies organically grown fruits and vegetables, all you've got to do is pre-order.

Comments