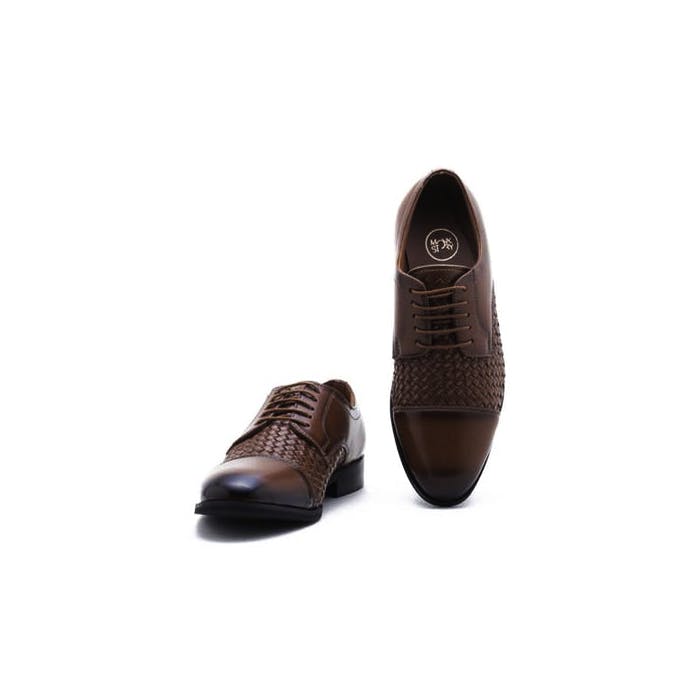 Five Men's Shoes That We Absolutely Love And Can Be Found On LBB!
Calling all men! If you're wondering where to get your sneakers and formal shoes from, and don't have the time to go out shopping -- just check the LBB app. From faux leather casual shoes and black sneakers to slip-ons, just choose your size and preference by clicking on your favourite choice. From the comfort of your couch and laptop (or phone) , find some awesome shoes!
Lace Tie-Up Detail faux Leather Casual Shoes
The casual shoes by Aber & Q are absolutely stunning. A lace tie-up faux leather casual shoes, they only cost INR 1,599 and look great for an evening out with friends or even to brunch when paired with even jeans and a light coloured shirt. Also available in navy, this pair of solid blue shoes comes in synthetic material making it sturdy.
Glossy Lace Tie-Up Detail Casual Shoes
If you're looking for something a little fancy, check out the glossy lace tie up shoes by Aber & Q. If you're heading out for a birthday party or date, be sure to match these with checkered shirts and dark coloured solid pants. Costing INR 1,599, these are also available in brown which are great for a night out partying.
Mesh Lace Up Vegan Black Sneakers
For you sneakerheads, be sure to check out these shoes. Totally sleek and jet black, the brand Monkstory is an anti-cruelty animal friendly footwear and accessories brand. If you're heading out to a music gig or even to a meeting, these shoes will definitely create a statement. Costing INR 2,090 these are easy to maintain as they just need to be cleaned with a dry cloth.
Embroidered Vegan Blue Slip-Ons
Monkstory has embroidered slip-on shoes which are great for traditional events where you can pair it with kurta and pyjama sets. These will also look great with a three piece suit at a wedding. Costing INR 2,090 we think these are a steal at the price.
Braided Detail Tan Cap Toe Vegan Oxfords
These shoes by Monkstory are gorgeous and are brown with shades of black, the braided pattern gives it a very nice look along with the lace. A glossy look, the material used is actually completely vegan (so you can feel good about how you look and what you wear). Costing INR 2,990 we think this would make a great addition to your wardrobe.
Comments