Flower Power Or Full Sleeve, This Tattoo Studio Will Custom Design It And Ink It Too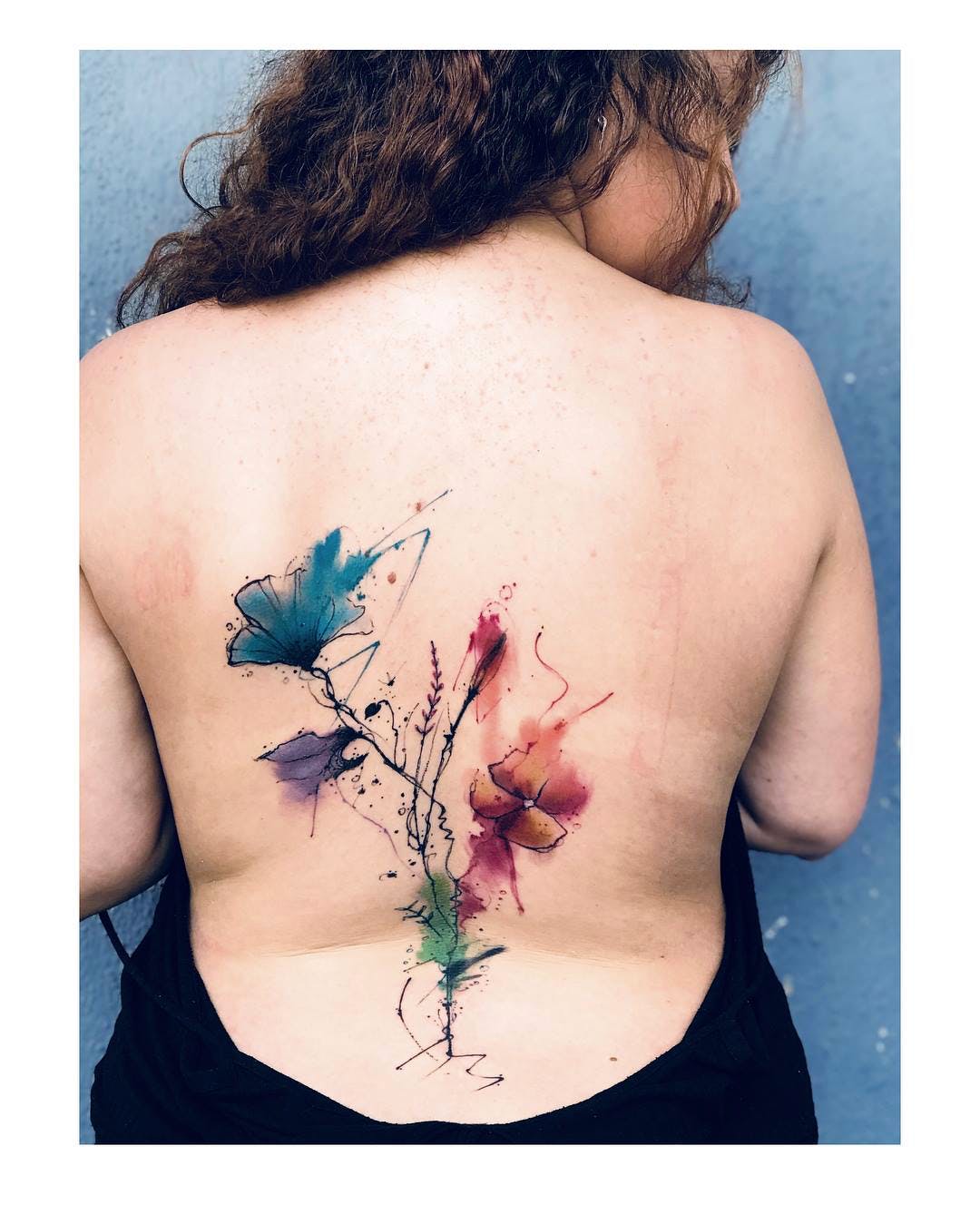 Shortcut
For completely customised, nature based designs, or large statement pieces, hit up Sculp Tattoo Studios for a consultation.
What Makes It Awesome
For a permanent piece of art on your body, being picky is good. Considering you want to be left with no 'Ragrets' for the rest of your life. Located in the basement of a by-lane of Koramangala fifth block, don't expect Sculp to be a dingy, stuffy studio; it's well lit, with art on the wall and succulents to keep you calm (or something to fixate on when you're being inked).

The artists at the studio have different styles, but have a penchant for nature based design. They only do custom designs and incorporate dots, brush strokes, watercolour, and whatever else works well for the piece. I contacted Karthik Bengere, who enjoys abstracts and the diversity of flora and fauna best. I wanted a gulmohar flower on my shoulder, with no other demands, so he designed the whole thing and tattooed it freehand. He didn't recommend getting it coloured, but he did want to make it a big one (if you're looking for a sleeve tattoo, or a full-back tattoo, he's your guy!). Each design is unique and incorporates a bit of your vibe (writer's personal feelings).
On the day, remember to eat before you get inked. Hygiene was on point, we sat under the AC, and in an hour and a half he was done, not including the breaks we needed. The space can accommodate a maximum of 15 human beings (including the tattoo artists, recipients, and their emotional support buddy). Once done, he gave me post care instructions, and we had a mini photo shoot for the piece. For appointments, DM the social media accounts or give them a call with your enquiries, as they don't take walk-ins, and charges are based on the size of the tattoo and level of detail.
Pro-Tip
The tattoo care cream is sold in store and will be billed with your tattoo cost.