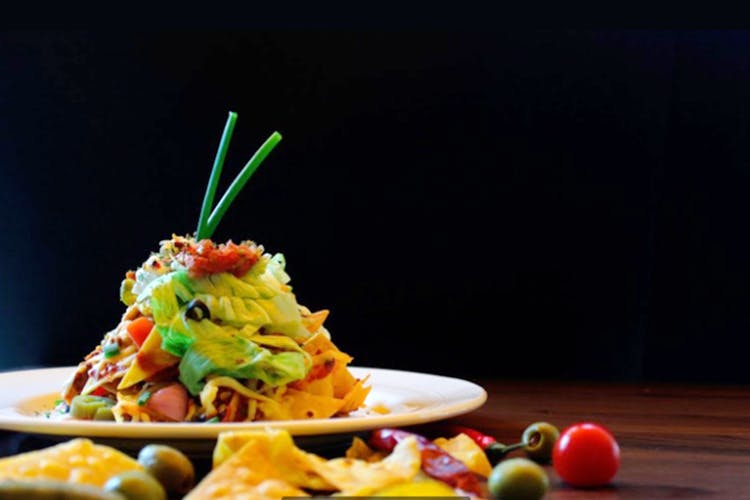 Best Shawarmas To Korean Food: A Hood Guide to Kammanahalli's Cosmopolitan Foodscape
There is a good reason why Kammanahalli is also known as Kamanahattan (the crazy number of eateries representing cuisine from different parts of the world make this a fitting monicker). From Naga-style Smoked Pork with Fresh Bamboo Shoot to Eggs Benedict and Lamb Shawarma to Korean Barbecue and Soju, the food choices here bottomless, so here's our pick of the best restaurants in Kammanahalli.
Al-Amanah Cafe
We guarantee satisfaction with one of Al Amanah Cafe's jumbo rolls – you can either have the chicken or the mutton version. Vegetarians can go for their falafel rolls.
JS Food Court
Probably the best chicken shawarma in Bangalore is from ChikBaik inside JS Food Court. The meat here is cooked over charcoals, which gives it a crunchy char and loaded with pickled veggies, fresh toum, and fries.
Arirang Korean Restaurant
We love everything on the menu here – their broths are delicious, deep and soupy, and their hot pots hit the spot. Also order some Soju, Korean rice wine, for some added fun.
JamayCafe
Here Jamaican cuisine is represented by the addition of a generous addition of jerk, an all-spice to their meats, but drop in for a chill Pina Colada, which is simply divine.
Onesta
Stuff yourself with pizza for just INR 369 a head for vegetarians and INR 469 for non-vegetarians and there's even dessert included in this deal! Come here any time of day – you're guaranteed to leave full and satisfied.
BYLI Restocafe
Just like the name suggests, at BYLI you will love the pasta, cheesecake and quirky ambience here, with good prices. Come here for any meal – they've got something for you.
Chubalas Curry and Rice
This restaurant marries Naga and Goan flavours. Our recommendation: get a Naga smoked pork thali and end the meal with a bebinca.
Khyma
Malabari Biryani, Chicken Dry Fry and so much more are on offer here, along with a quiet, comfortable ambience and quick service.
Naidu Military Hotel
This small joint isn't for the faint-hearted. If you are feeling adventurous try any of the mutton spare part preparations with plain rice, ragi mudde or biryani rice.
Connie's Restaurant & Steakhouse
This might be the only restaurant in the Bangalore that offers pork steaks, which come sauced with options from pepper to Jack Daniel's, and are to die for.
Comments