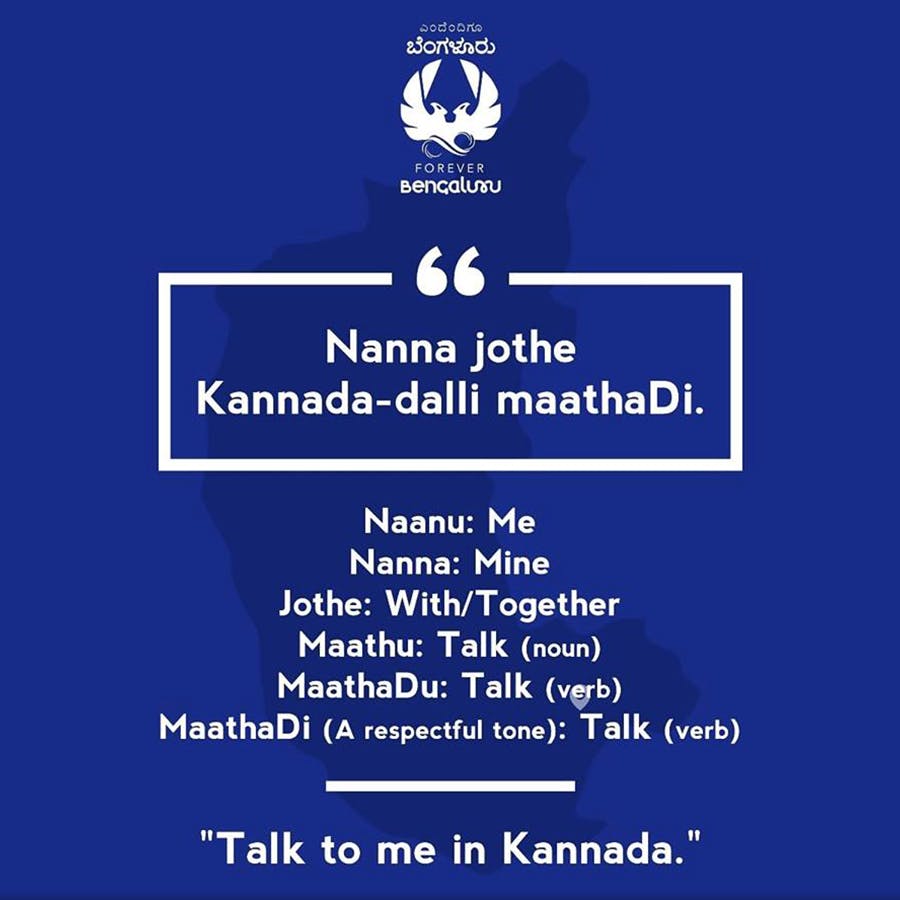 Learn One Kannada Sentence A Day With This Fun And Engaging Instagram & Facebook Handle
Shortcut
Learn one sentence of Kannada each day, with Forever Bengaluru. And it's a functional lesson, teaching words and lingo you can actually use in daily life.
What Makes It Awesome
If you (or your friend) has been wanting to learn Kannada but haven't had the time to attend lessons, Forever Bengaluru will rescue you and teach you #OneKannadaSentenceADay. Ideal for non-native speakers, the content is made is a super appealing and fun format, and of course, it's literally one sentence a day.
On Facebook, and Instagram, they release one sentence a day, the latest of which is "Naanu NoDkonthini" which means "I'll handle it." Of course, you can use it to threaten someone too, but they advise against that! Other sentences include "En samachara" (What's up?) and the eternally useful Bega Banni to use on friends who are perpetually late. It means come quick or hurry up! See, we said it was functional. Apart from phonetically writing it in English, you can get the exact pronunciation both on Instagram by swiping right to an audio file, and well as on Facebook where the audio is the first comment on the post. Easy to learn, and accessible because it's on social media, anyone who'd not learned Kannada yet, you are officially out of excuses now.

Comments