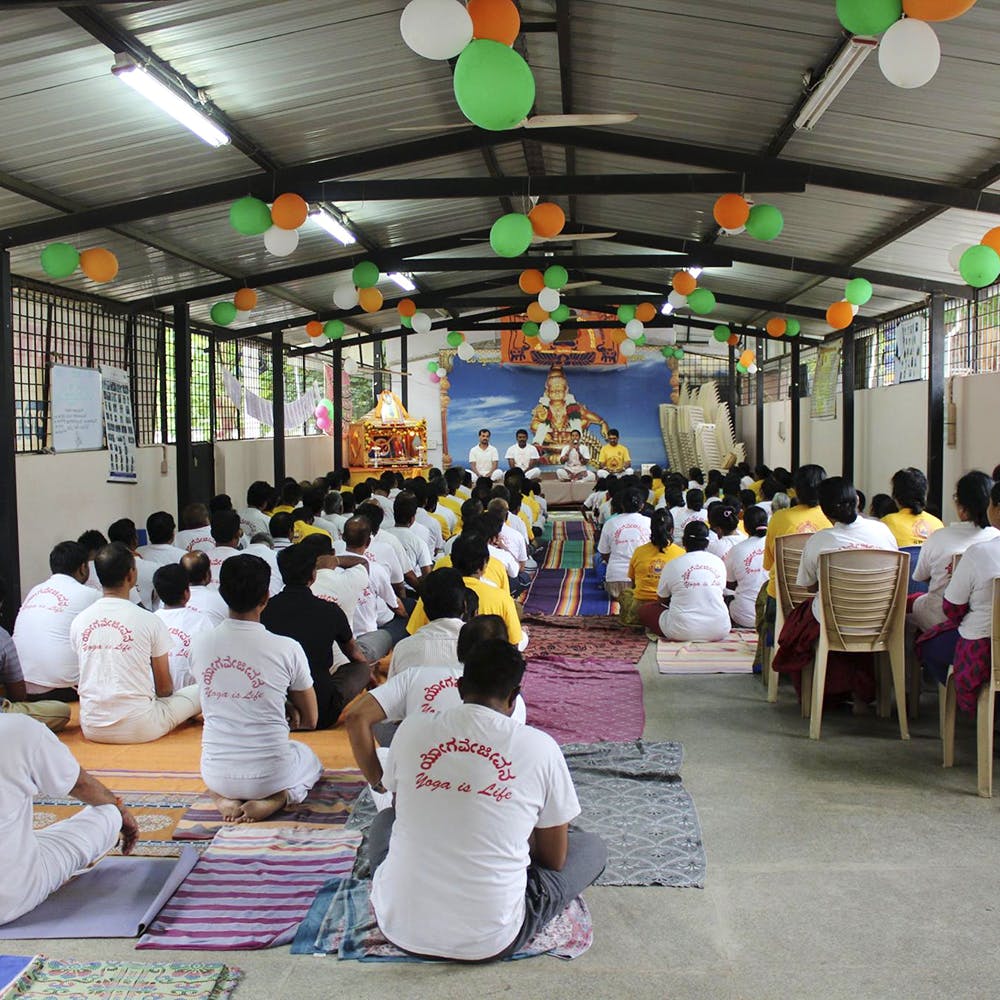 BTM Folks! Hit Your New Year Fitness Goals With Free Yoga Classes At This Temple
Shortcut
Learn to be fit and flexible with free yoga classes held in the premises of a quiet temple, just a few minutes from BTM. Yes, we said temple. Deal with it!

What Makes It Awesome
For all you people making excuses about being too broke to join a gym or yoga class, we have the perfect solution for you! The Ayyappa Temple in Vijaya Bank Layout (just about 3 km from BTM) holds free yoga classes in the morning, all through the week.
With lessons in meditation, breathing and stretching techniques as well as the Surya Namaskara, each session is bound to leave you fit and energised. If you have a chronic problem or injury, all you have to do is let the instructors know and they will help you perform aasanas that are suitable for your condition. But most of all, what keeps you engaged through the class is that the yoga instructors gently ease you into the practice with words of encouragement and some humour, making even a grumpy, non-morning person (like yours truly) look forward to these sessions!
While every class begins with a small bhajan session, you can give it a skip (we know how precious those extra Zs are in the morning!) and just show up at 5:30 for the yoga class. The temple also has an active community service group, so if you're looking for something beyond the yoga class, you can enroll with them and participate in events like cleanliness drives, yoga lessons for government school children and so on.
Pro-Tip
Since it's a volunteer service, there are no yoga mats provided, so don't forget to bring your own mat and water bottle!