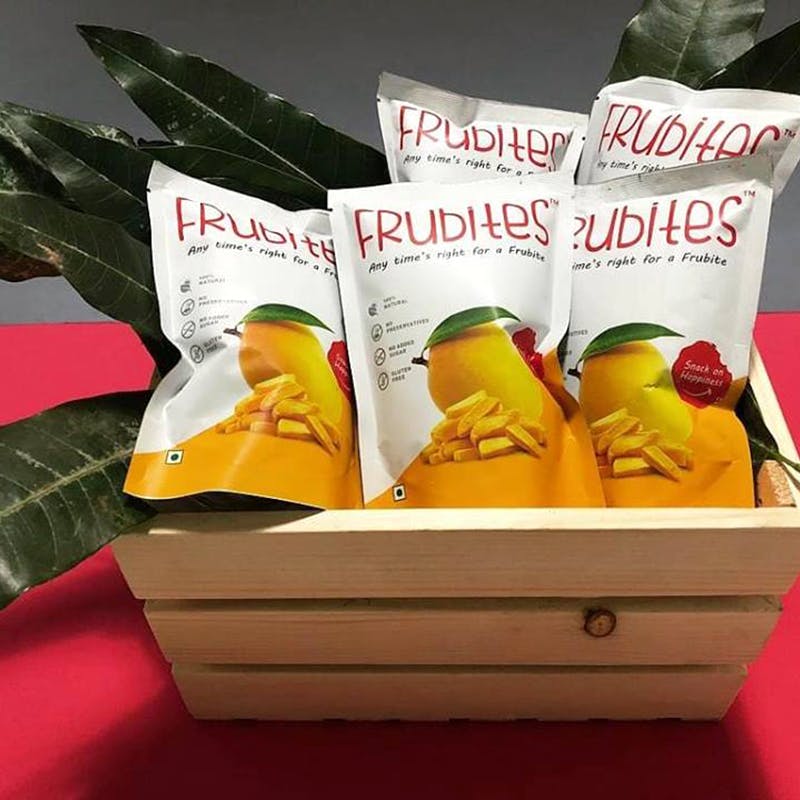 Pineapple, Mango, And Strawberry: Munch On These Gluten-Free, All Natural Fruit Snacks Anytime Of The Day
Shortcut
Say goodbye to rotten fruits and say hello to freeze-dried fruit snacks from Frubites. All your favourite fruits from mango to pineapple are available for you to munch on guilt-free and happy!

What Makes It Awesome
If snacking is your middle name and you are looking to cut down on all the junk you take in, say hello to Frubites. These guys make freeze-dried fruit snacks that retain all the goodness (read nutrients) and flavour of the fruits in fun little cubes and pieces that are just too easy to pop into your mouth. You won't have to worry about the guilt factor since these snacks are apparently gluten-free, 100 per cent natural, come with zero added sugar, and best of all, which parents will totally dig, zero preservatives. Basically, you can make your kid's lunch box a fun one. Won't they just love that?
Especially when they come in Strawberry, Pineapple, Mango, Apple, Jackfruit, Chikoo, and Banana. Each day something new for them to snack. Our favourites are Strawberry, which is the only one that has added sugar, and Pineapple and since we are always snacking between meals, nothing like eating fruits.

Pro-Tip
They do seasonal gift hampers, so if you are looking to gift someone a snack box, we can tell you they have a Christmas special hamper.
Comments