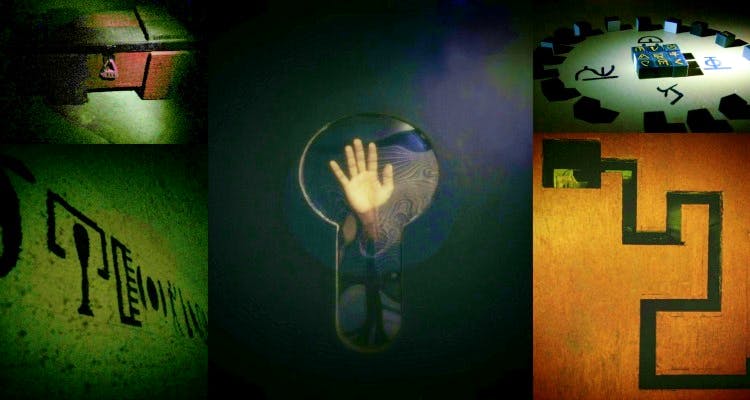 Fulfil Your Dreams of Being On Crystal Maze at Riddle Room
Shortcut
At this live escape room, you'll need to use lateral thinking and your Sherlock Holmes avatar to solve clues and puzzles to make it out in 60 minutes.
Ramses and Romania
The basement space is divided into two escape rooms, that are physical real life interactive games in which you and your crew is locked inside a room and have to find clues, solve puzzles, and then make sure you complete your missions. Currently there are two storylines you can choose from. In "The Laboratory" your team is sent in as agents of the Romnian Government to save the nation from a biohazard and 'The Tomb' where you need to recover the five pieces of the mystical Golden Capstone of Egyptian Pharaoh Ramses.
Mind games
We picked The Laboratory thanks to our obsession with TV shows such as Call of Duty, Homeland and Resident Evil, and we were not disappointed. Of course, we won't say how, but suffice to say we saved Romania. What is particularly brilliant is that it's not silly clues which you can solve in a jiffy. You really need to get lateral thinking, and team work will clock you out faster. It's a very hands-on immersive game. And the best part? You need to leave your mobile phone outside! So this is pure old-school brain power. Pleased as a punch with our success, we decided to even take on The Tomb. So off we went into the darkness of what is meant to be the pyramids. Puzzles, wall paintings and laser lights will get you started, and should you get stuck, you can ask for clues. But two minutes get knocked off your total, so be wary.
So we're thinking…
An absolute must-do if you are saturated with EDM nights, mindless films and pub-hopping, Riddle Room really gives you that kick of accomplishment. This immersive, hands-on hour of problem solving and teamwork was just what we needed. We can't wait for Venkat and Nishita Raman, the owners and "Mission Leaders", to expand and bring on board new story-lines and escape rooms.
Where: Siddam Setty Complex (Raheja Arcade), Basement, B18, Koramangala 5th Block
When: Tuesday to Sunday, 12.30pm to 8.30pm
Contact: +91 9886811650
Price: INR 450 upwards per person {depends on the group size}
Comments