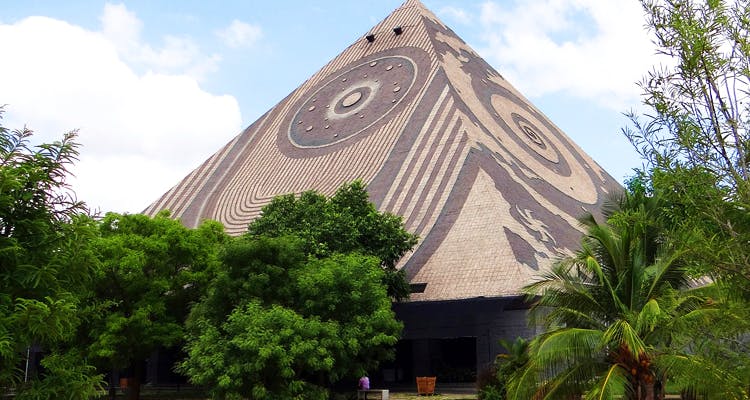 From Aquariums To Pyramids, Here's Where You Can Take Your Kids For Some Fun
Dreading the weekends or those unexpected holidays and the thought of keeping your little ones entertained? We understand. Thus, here is a list of places you can take your kids to and watch them have a blast. In fact, you will have a great time too!
Heritage Center and Aerospace Museum
This museum takes you through picture galleries that document the growth of Indian aviation including aircraft and engines. Don't miss the exhibits outside that make some fascinating photo ops. The little café and a small koi pond complete the experience.
Giria's Children's Explorium
With six sections to discover, don't miss the five-storey climbing structure in the Explore section. The Splash gallery is all about water, the Live gallery is for budding actors, and the Create segment, is all about making things. They also get a chance to construct and invent in the Build and Invent areas.
Bangalore Aquarium
The place, with quite a good collection of fish, could do with a little more light to help navigation, but that should not deter you from a visit. You need about 30 minutes to get through it all so club this one with a picnic at Cubbon Park.
The Big Banyan Tree (Dodda Aalada Mara)
This Banyan tree is around 400 years old and is spread over 3 acres. It is a massive maze of vertical roots that make for some great picnic spots and places to let the children roam around. Do be careful of the monkeys that have made the tree their home.
Jawaharlal Nehru Planetarium
We have already raved about them here, and think it's great for kids too. Shows in English are at 12.30pm and 4.30pm and are completely worth your little one's time. Stop by the interactive science exhibits for extra fun.
Vishwashanthi Ashram
A good half-day option, the Ashram is home to some beautiful temples and larger-than-life statues. Children will be mesmerized with the 36ft Vijaya Vittala statue, the Seven River Goddesses, the Gitopadesha Chariot, the Vishwaroopa revelation by Lord Krishna. Plus, a neat little play area.
The Mytreyi Meditation Pyramid at Pyramid Valley
At 160ft by 160ft, this stands as the largest pyramid created for meditation only. Inside is the King's chamber, fitted with 640 natural Himalayan crystals, for meditation as it is said to be closest to the strongest energy point. The functional canteen helps with all those hunger pangs.
Tippu's Summer Palace
A beautiful example of ancient architecture, children will love walking through the cool, ancient interiors of Tipu's Summer Palace. The little balconies where they can stand and pretend to have a durbar, just like Tippu did, are fun.
Freedom Park
Apart from space to run around, the wax statue exhibits of freedom fighter, makes for a great evening outing.
Lumbini Gardens
Start with a leisurely ride on the coffee boat (where incidentally coffee is not served). Follow it up with a splash about the pool area, with water slides and other games. Dry off then hit the stalls for munchies.
Bangalore Palace
Walk through history at this palace. If you would like to make a day out of it, you can also stop by at Fun World or catch one of the many expos and events that take place on Palace Grounds.
Indira Gandhi Park
Apart from the park, the highlight of the place is the musical fountain and light shows in the evenings. Grab your seats by 6.45pm to get the best view of the show. Songs are in Hindi and Kannada and make for some nice entertainment.
Sankey Tank
One of Bangalore's oldest and most iconic man-made lake, Sankey Tank can entertain the whole family be it for photography, fitness, or street food.

Comments