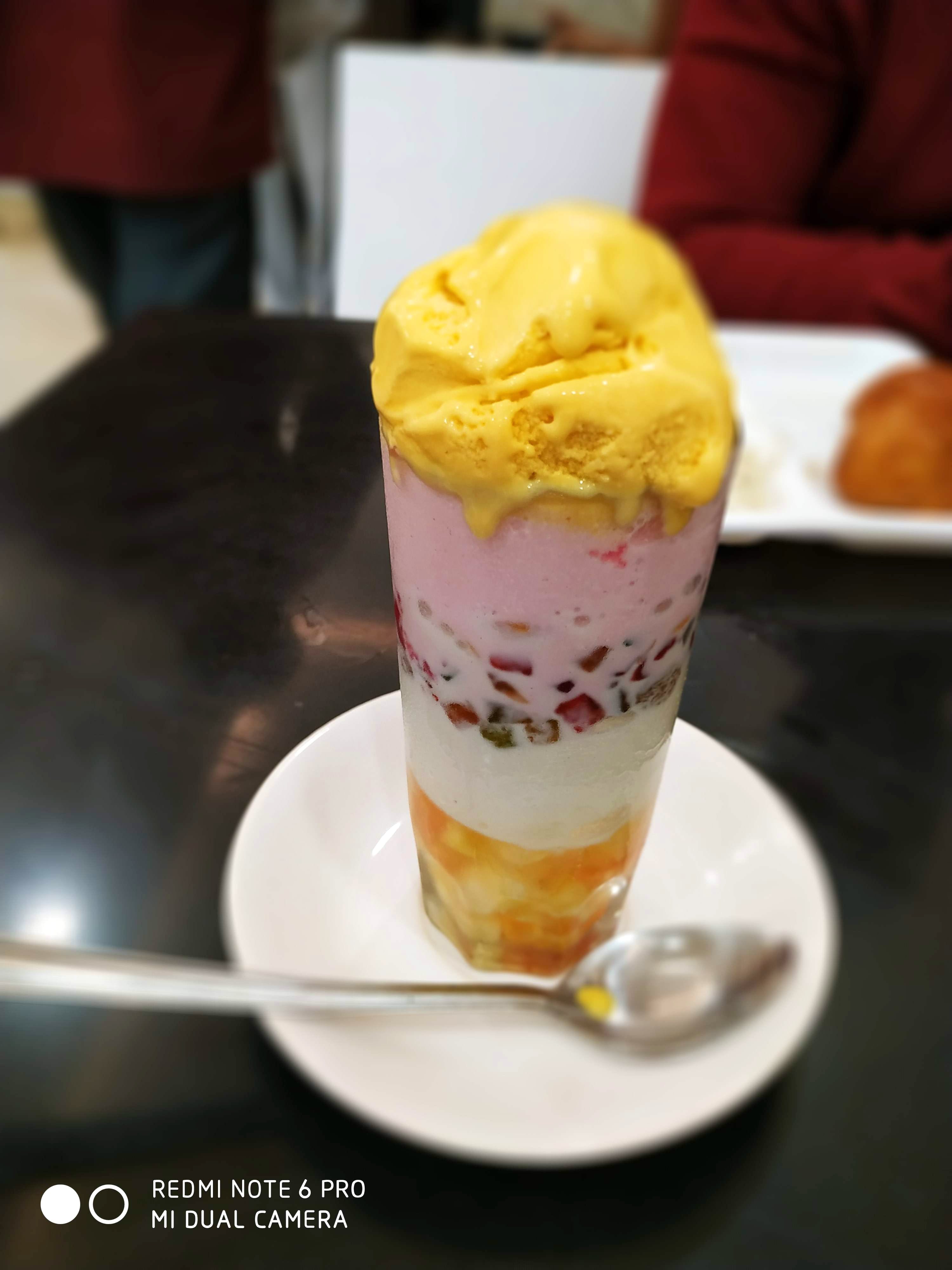 Gadbad Ice-cream Cannot Be Missed At Ideal's
What Makes It Awesome?
For my first post at LBB, I want to start with one of the most popular ice creams in Dakshin Kannada. Gadbad ice-cream is the most popular ice-cream around Mangalore and Udupi. It consists of three different flavors of ice cream, layered in between jelly cubes, chopped seasonal fruits, and roasted cashew nuts. The ice-cream is served in a tall transparent glass, stands out for its mix and mash of colours and is a favourite among the customers for its perfect amalgamation of different flavors and textures. It is a big hit with the huge number of tourists who flock to Mangalore during the summer vacations. It is believed that Gadbad Ice cream was first invented at Hotel Diana, in Udupi, in the 1970s and the name is derived from the Kannada word 'Gadibidi' which means in a hurry. Top 4 places for Gadbad: Ideal Ice cream Parlour and Pabba's in Mangalore City, Diana Restaurant in Udupi and Sapna Ice Cream Parlour in Padubidri are some of the famous must-try places for Gadbad. Perfect to beat the summer heat!
Comments