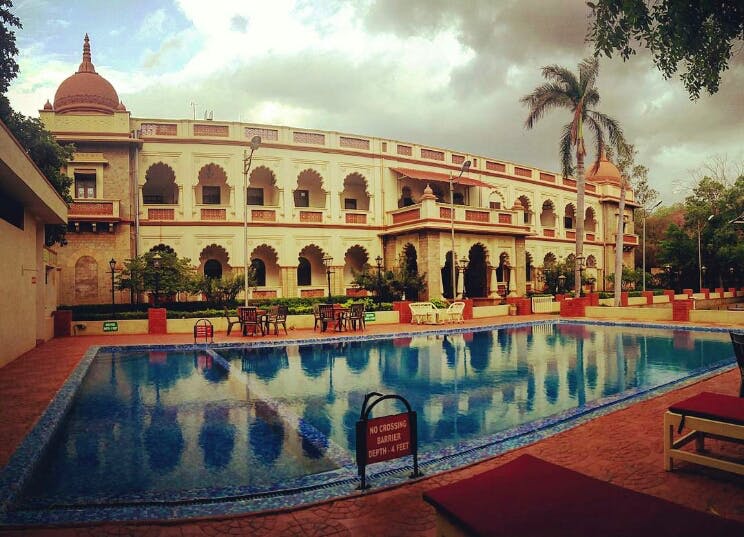 A Royal Experience: Visit This Palace-Style Hotel Near Hampi For The Perfect Weekend Getaway
What Makes It Awesome
A typical weekend itinerary for Hampi consists boulders, monoliths, lessons in history and endless photography of the ruins. An experience you won't find mentioned often however, is the taste of royalty at the Shivavilas Palace Hotel Hampi. Not very far from Hampi, is the quiet Sandur valley, along the Tungabhadra river, surrounded by hills on both sides. One of the best kept secrets of this valley is the luxurious Shivavilas Palace Hotel, commonly known as 'The Palace', that stands testimony to the pride and valor of the Sandur Ghorpade kingdom. What's surprising is that while it boasts of a rich history and magnificent past that could be intimidating, it's an overwhelmingly cozy and homely place to get pampered or pamper your loved ones. The Palace is tucked away in the middle of 20 acres of lush surroundings and a great variety of birds. There are 12 rooms; including a maharaja suite, maharani suite, special suite and nine other basic rooms but even these are double deluxe and are quite huge when compared to a regular luxury hotel room. The managers, Joseph and Sameer and their staff are very helpful and ensure all your needs are met, from sightseeing, guide services, travel snacks, pickup and drops, and special food requests to medical supplies. They were happy to offer an extended stay at no extra cost, to accommodate for the late night train to and from Bangalore. It's as non-commercial a luxury hotel can get!
What Could Be Better?
It's about 40km from Hampi but that's not much of a problem since they make the sightseeing arrangements. The journey to Hampi is also scenic. The buffet spread is not huge but they have got the basics right and what you can expect is good food that tastes like home.
What's My Pro Tip?
Do check out their vintage car collection. And don't forget to ask for their special kheer that'll probably be the best you've ever had.
Anything Else?
If you are looking for a palatial experience near Bangalore, this is one with much character, history and a taste of vintage. Quite a steal for a luxury stay, especially if you go for the basic rooms!
Also On Shivavilas Palace Hotel
Comments