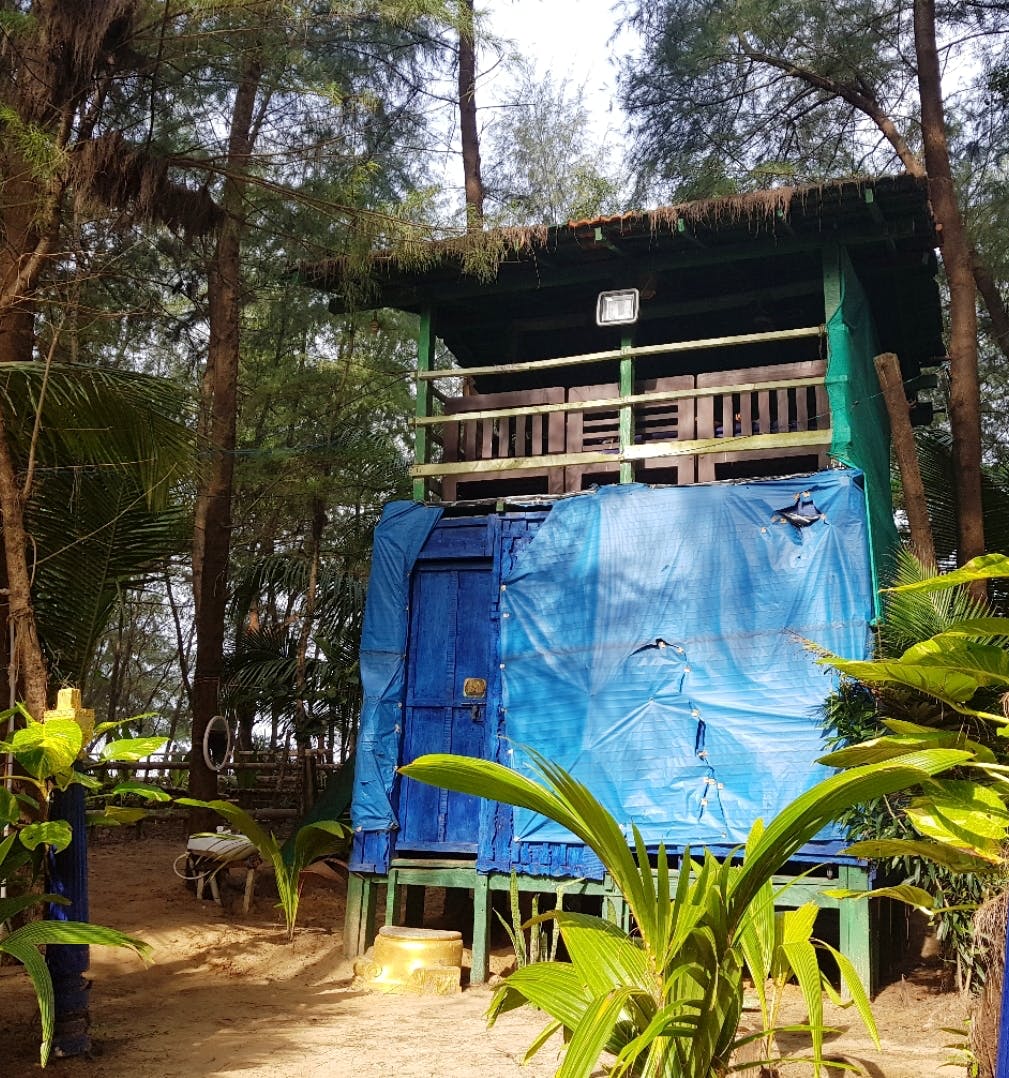 When You're Going To Gokarna, Make Sure You Relax At Nirvana Nature
What Makes It Awesome
A resort that is built right on the Nirvana beach! It is cheap AF and untouched at the same time. The place has those pleasant vibes that can soothe you and the constant sound of brave sea waves surely bring energy to one's soul. The scenic beauty is unparallel. They have tree houses to climb up and sit and relax with your gang. There are a few cottages too to choose from. Their cook serves good food so no need to go hunting. Running away from the crowded places of Gokarna, this is a hidden gem to look for!
What Could Be Better?
The beach is so peaceful at night, hence a couple of tents on the seacoast would be great if provided.
What's My Pro Tip?
The place is a bit difficult to find even if you have google maps, just call them beforehand for directions. Also, the mountain on the right-hand side of the Nirvana beach is best for a morning trek, make sure to do it. Climb up to 2km for a breathtaking view. Carry beach balls and frisbees to play on the beach with your friends.
Comments