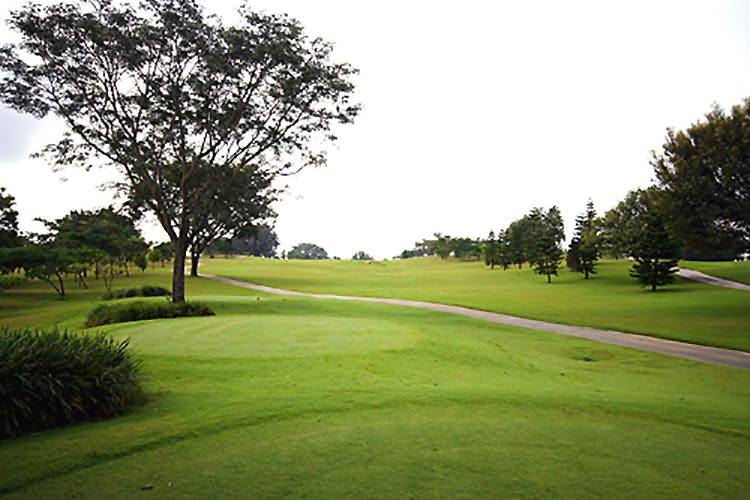 Who's Your Caddy? Head To These Golf Courses Across The City To Par-Tee
Learn about birdies, eagles and albatrosses. No, we're not actually talking about birds but rather getting your golf game on. Spend your Sundays outdoors amidst green lawns getting that dose of exercise in. Although some clubs require you to be a member to access the golf course, we suggest finding a member to get you in because it's totally worth it!

Bangalore Golf Club
The city's oldest golf club, Bangalore Golf Club was started in 1876 and is a fine par 70 golf course smack in the centre of town. You'll have to find a member who can get you in though (we think it's totally worth it!). The course is an 18-hole one with water bodies, treeline and slopes making for an interesting game.

Eagleton The Golf Resort
Tucked away on the Bangalore-Mysore highway in Bidadi lies Eagleton The Golf Resort which is a perfect way to take a break and partake in golf for a day. Literally, an excuse for golfers to get out of the city and indulge in their favourite activity, feel free to hit their spa to reward yourself with a massage and get rid of post-game soreness!

Touche Golf School
Started back in 2009, Touche was opened to make golf more accessible to people who aren't members of swish golf clubs. Located on the outskirts of the city, the 26-acre facility is great for beginners and it's even got a six-hole course for those who already know how to play but don't have access to other greens.

Assetz 18 & Oak
If you enjoy playing golf and want to practice your skills, check out the international level golf course, Clover Greens at Assetz 18 & Oak. Seasoned pros can be seen taking a swing at the 18-hole course but they do encourage noobs to give it a shot too. Trainers and your personal caddy are there to support you as well!

Karnataka Golf Association
Started in 1973, Karnataka Golf Association just off of Old Airport Road is one of the most popular golf clubs in the city. You'll need a friend who is a member to let you in here. Apart from just playing casual golf, you can choose to partake in tournaments along with facilities like buggies and handicap golf as well.
Comments