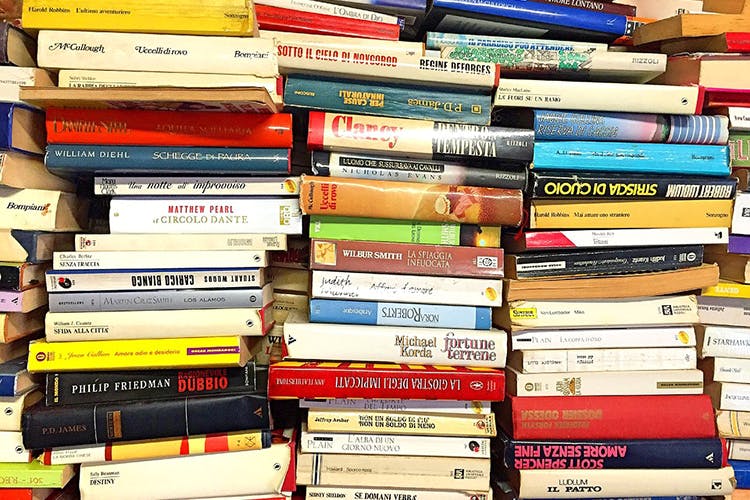 Nearest Metro Station:

M G ROAD
Get Books From Your Favourite Genre And Writer Sent To You Monthly, Courtesy Goobe's Subscription Box
Shortcut
Always loved Goobe's Book Republic's well-curated collection of second-hand books and best sellers? You can now get them shipped to you every month courtesy the Goobe's Subscription Box service.
Box Of Happiness
Imagine that feeling of coming home to a box of books that have been carefully curated for you. Perfect, no? The folks at Goobe's Book Republic seem to think so too, as they've kicked off a monthly subscription box. The Goobe's Subscription Box service will see the folks from the bookstore pick three books — used and new, and send them to you, every month. Hurrah for that, because every time we are at Goobe's we can't decide whether to pick up some of the signed copies of best-sellers or a book from every genre. With the subscription box, all that will be sorted.
The subscription service is quite simple. You can select from either a one-off, one-month starter pack which comes with two to three books or the one-off large box that comes with four to five books. Once you have selected your subscription plan, it's all about choosing your favourite genres from Goobe's selection of genres — Science Fiction & Fantasy to Antinational Essentials. This is followed by a Favourites section where you can basically go mad and enter all your top picks. We are thinking Roald Dahl, R.K. Narayan, and Saki. Once all the details are entered, Goobe's will take over, and do what they're best at — curating a box of books they think you'll enjoy based on your preferences.
Order Happiness
If you like your curated book haul, then you can convert it into a yearly subscription plan. We don't know about you, but this does seem like a really good birthday present for anyone who loves books. Yes, we're also hinting! The subscription service can be ordered online and they will ask you to sign up using either your Facebook or Goodreads ID, so in case you have to rack your brains, there's Goodreads to help you out. Oh, and the subscription service is available pan-India, so go ahead and order one for your BFF staying miles away.
You can sign up for the subscription box here.
Comments
Nearest Metro Station:

M G ROAD