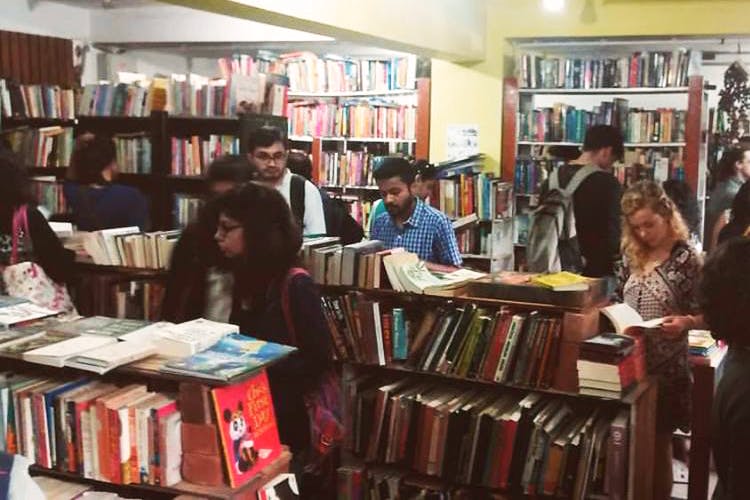 #GoHereShopThis: Signed Copies Of Books At Goobe's On Church Street
Shortcut
Goobe's Book Republic on Church Street is where you should head if you're a collector of signed copies of books by your favourite authors.
For Beyond The Regular Bookworm
While Goobe's is among our favourite bookstores on Church Street, with occasional rare finds and non-mainstream authors frequenting bookshelves every now and then, did you know they have a separate section of books that are signed by authors? So if you're not just an ordinary bookworm, and collecting signed copies of your favourite writers is something you're always on the lookout for, Goobe's is a great bet. They only have a collection of signed books by Indian authors that are on sale. Some we are eyeing are Rohini Mohan's The Seasons Of Trouble, Half Of What I Say by Anil Menon, The Cosmopolitans by Anjum Hasan and Mr. Majestic: The Tout Of Bengaluru by her husband Zac O' Yeah.
In the past, they've sold signed copies by authors of books such as A Handbook For My Lover by Rosalyn D'Mello, Narcopolis by Jeet Thayil and India After Gandhi by Ramachandra Guha among many others. They keep getting new ones, and the ones that are already there get sold out really quick, so run now, you might just get lucky!
Where: Goobe's Book Republic, No 11, Church Street, Near KC Das Sweet Shop
Also On Goobe's Book Republic
More Information
Goobe's Book Republic
Nearest Metro Station: M.G. Road
Comments