The information in this post might be outdated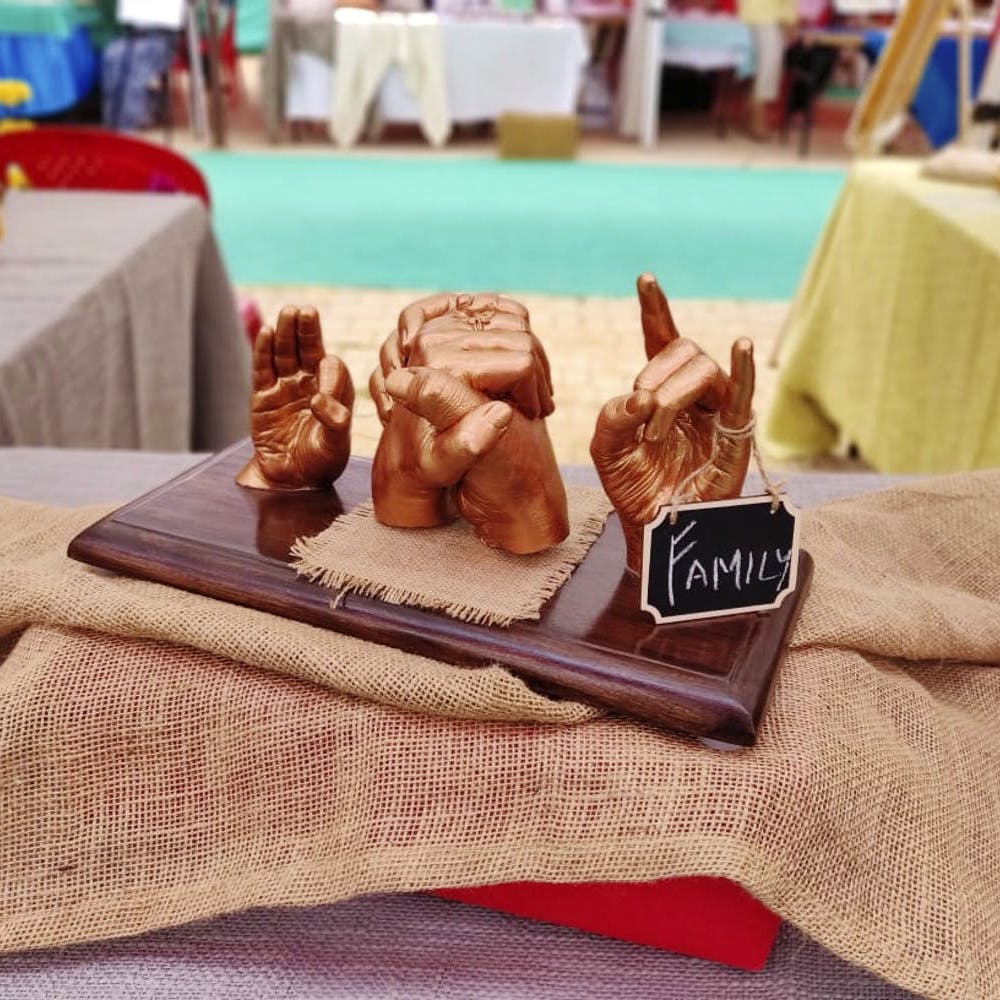 Treat Bae To Handmade Gifts This Valentine's Day
Running short on time but looking to give your beloved a thoughtful gift on Valentine's Day? Nothing says "I heart you" more than a personalised handmade gift. From medieval castle kits that you can both build together to DIY bouquets and hand casts, check out these fun gift ideas to make February 14 truly special.

Oriri
Treat your partner to a whole week of love with Oriri's Valentine's Day workshops. There are four different workshops throughout the week - you can go as a couple and make things for each other together, or go by yourself, make a gift and surprise them with it! Whether you want to treat your significant other to a spa-like treatment with handmade soaps, spoil them with lovely appetizers and Belgian Pralines or paint a personalised mug using underglazes, this is your go-to place for handmade gift ideas.

The Flora
Shower some love on your special someone with a DIY bouquet from The Flora. Place an order with them and you will receive an assortment of fresh flowers that will surely make your SO's day! With fresh cut flower selections like chrysanthemums, roses and lilies, and a DIY kit (complete with burlap, flower food, woven threads and a secateur), you will be making a last minute gift that's truly special.

I Built It
With the GoT hype levelling up (we can hardly wait until April!), how about gifting your partner a model DIY kit of medieval architecture? Each model kit forms part of a castle, so you have everything from The Barbican, which is the fortified gatehouse of a castle to The Eyrie, the guard tower.The kits are as detailed as they can get, so you can both enjoy figuring out how to build the drawbridge, catapults, doors and portcullis!

Pony Craft Store
One of the best known knitting and sewing accessory brands in the country, Pony is a DIY enthusiast's dream. Check out their store for some fun DIY kits that you can use to make pom pom spiders, crochet cupcakes and felt bookmarks. You can also find beads and ribbons if you want to make your own jewellery for your favourite person.

Copy Paste
While this is not exactly handmade, it's definitely personal and memorable (and something to do with hands!). Entwined together, this handhold cast will perfectly capture your moment of love in a permanent medium. The Copy Paste team will come home with the entire kit of specialised casting material and finish the copy in about 15-45 minutes. You will only receive your finished product in a week, so make sure to book in advance!

Comments