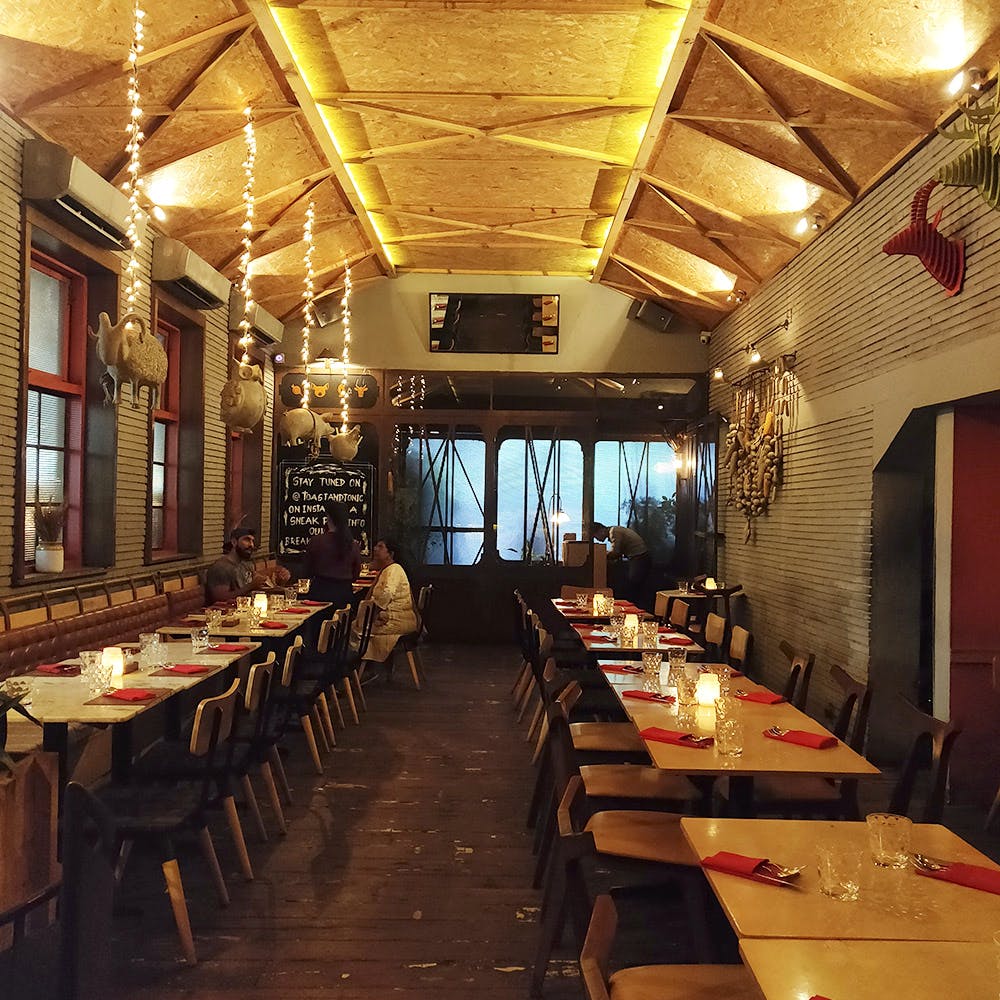 La La Lamb: Spend Time With Bae At Dinner In These Restaurants
Ditch Swiggy and head to these restaurants if you want to splurge on bae and woo her (or him) with fancy food. Dinner with the right ambience and mood lighting can make sure you have a happy night ahead of you. The folks at these restaurants get their food right and how. Bookmark this recommendation and make sure you tick all of these off your bucket list!
Toscano
Toscano in UB City is a fancy restaurant in case you want to head out for a dinner date. Italian food and red wine with tiramisu to end the meal will surely make you happy. The pizzas and pasta here are highly recommended.
Fly Dining
Fly Dining in Nagawara lets you wine and dine in the sky while you're suspended 50 feet in the air. Their meal might be too expensive so we suggest trying the starters and cocktail combos for INR 3,999. But the view from that height should be enough to charm your date.
Toast And Tonic
East Village style on top and casual evening lounge below, Toast & Tonic is great for date nights. The roasted beet salad, pork belly and mushroom and asparagus risotto are highly recommended here. The soft shell crab fried rice and tuna boke bowls are winners if you're a seafood lover.
Sly Granny - The Community House
Sly Granny in Indiranagar is a great spot for dinner. If you're looking for fine dining options, head to their closed area and if you want something casual, their rooftop bar area is great. The grilled figs topped on a chunky bread slathered with goat cheese and the Croque Monsieur sandwiches are a must-try here.
Windmills Craftworks
A microbrewery, Windmills is a cosy spot for dinner nights. With great starters, main course and a variety of craft beer, the travel to Whitefield will be worth it. They even have jazz performances from time to time. Be sure to try the Creme Brulee here.
13th Floor
Located on the last floor of Barton Centre on MG Road, be sure to make a reservation in their open area. With a view of the city and Chinnaswamy stadium, the restaurant's great food to accompany the view is the cherry on the cake. The DIY Burmese Khao suey and cheese fries are recommended here.
Comments