The information in this post might be outdated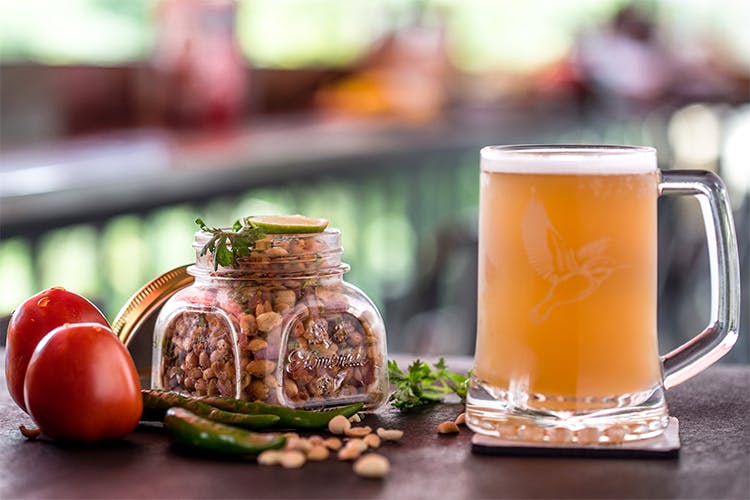 Have More Pay Less! This Gastro Bar In HSR and Koramangala Has Stellar Deals
Shortcut
You might have been to the House Of Commons before but we found new reasons to pay them a visit and you will find it difficult to resist this place after you read this.
Happiest Hours!
House Of Commons (in HSR and Koramangala) just turned 2 and they have the best deals running throughout the week! Order full bottles of your favourite liquor and get jaw dropping discounts. In addition to that they have a 4+1 deal on beer buckets (craft and draught), 2+1 on Tequila shots and many more surprises waiting for you. So, if you have a big day coming or a pending promotion party, call them in and book a table right away.

Anniversary Specials
In addition to all of the above, you can get Kingfisher pitchers for INR 222, HOC double trouble shots for INR 222 and french fries for INR 22 (isn't this a perfect combination of nibbles to go with your drinks?). We hear, the perfect mix of drinks and music is ought to give you the perfect kick to get the part vibes rolling.
#LBBTip: They have a special anniversary deal going on where they are giving away gastro vouchers between 6 to 13 September to some lucky people, so ask them and win more!
Finger(licious) Food To Go
The Jumbo platter (veg and non-veg) is something you can binge on while you're happy drinking to glory. If you're a seafood lover, go for Tandoori Pomfret which is pan fried fish tossed with shredded onion, capsicum and green chilly (thank us later). Another super pick from their menu is the Captain Morgan Flames Lamb that we suggest you must try on your next visit to HOC.

So We're Saying...
Pick a date (any day because they have happy hours from Monday to Sunday till 7pm) all through the year and treat your friends for whatever the reason.

Comments