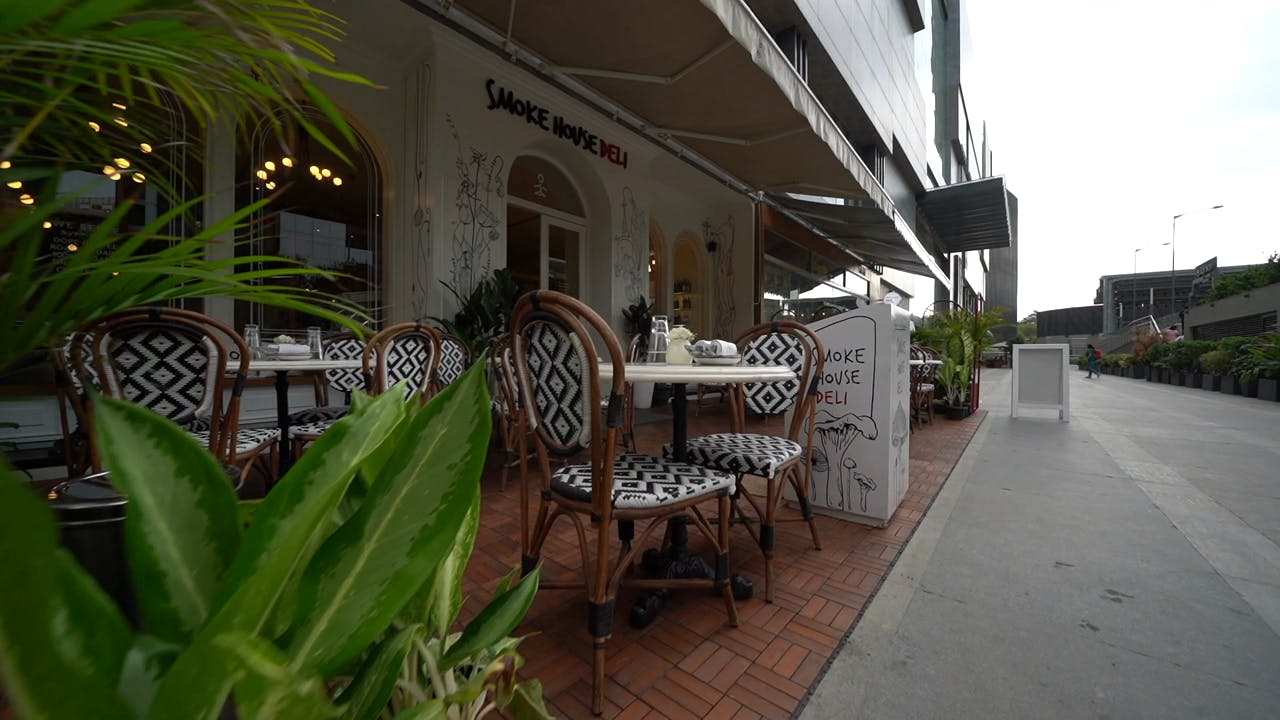 Head To Smokehouse Deli 2.0 For An All New Version Of Our Favourite European Cafe!
Shortcut
Smokehouse Deli, our go-to European cafe has unveiled a brand new story with their tenth outlet in the country and third one in Bangalore. Bridging the gap between the demand for healthy food, quick meals and its accessibility, there's plenty to look forward to at this new outlet.

Show Some Love!
Every detail in the food and ambience draws inspiration from the plush surroundings of Whitefield. The concept of the place is 'Show The Love', which is reflected by the brand's dedication to the wholesomeness of farm-to-fork, their vast organic and seasonal menu, and 2500 square feet space. The interiors of the place are outlined in warm accent colours that beautifully contrast with the gentle wood tones. You will get the feeling of being seated in a cafe on the streets of Europe, thanks to the restaurant's round tables and chairs that are surrounded by foliage!

Something For All Taste Buds
Whether you're a pizza or pasta person, or someone who loves cold brews, fresh fruit, salad bowls or sandwiches, you'll definitely find something of your liking at Smokehouse Deli 2.0. We would totally recommend trying the eggs benedict, the signature thin crust pizza and the handmade pasta. Pair it with a glass of Sangria Rosse, Mango Mimosa or Bellini and you'll be good to go! There a lot of new additions to the menu which consist of organically, locally sourced produce with vegan, gluten-free and keto-friendly options. Health freaks, take note!

Goodness To Go
In a rush? No need to fret, Smokehouse has got you covered! You can grab fresh and ready handmade wholesome meals, shakes, smoothies, salads, sandwiches and more at this live counter that are tag-along-able for fast-paced routines. You can even order on swiggy and zomato and it will be delivered right to your doorstep!

End It On A Sweet Note
No meal is complete without dessert, right? Satiate your senses by indulging in some artisanal and flavourful home-made ice creams or hazelnut mousse. The food options are anyway so healthy and low-cal, so there's no need to feel guilty while hogging on their desserts!

So, We're Saying...
Step into a world of wholesomeness that awaits you at Smokehouse Delhi 2.0 and have the best of flavour and health!

Comments