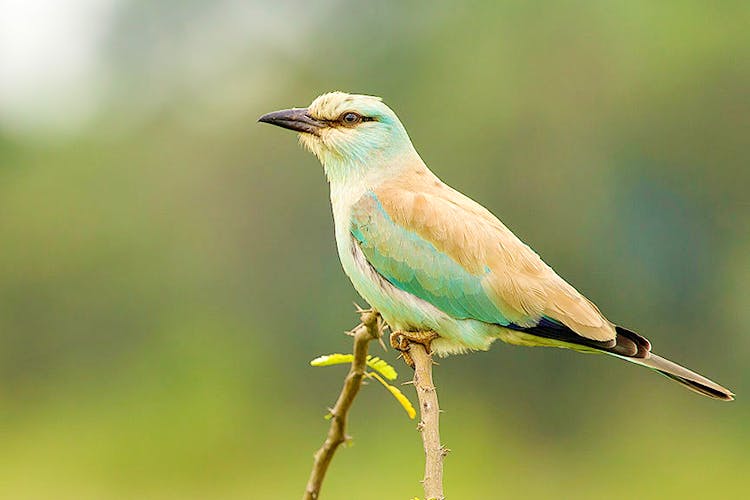 Cycling, Bird-Watching Or Pottery: There's Plenty To Do Around The Gorgeous Hesaraghatta Lake
Shortcut
If you are tired of city life and just want to get away for a day, Hesarghatta is the perfect escape with lush grasslands and a lake to picnic beside.
By The Lake
An easy 30kms north of Bangalore, provided the traffic is kind to you, the Hesaraghatta Lake is a magnificent freshwater one surrounded by lush greenery. In fact, despite being so close to town, you'll feel like you are a long way from home; what with all the cows, horses and even a few wild (or so we think) pigs lurking about!Around since 1894, this lake was made as a water source for local residents. Since then, over 30 species of local and migratory birds have made this lake their home for the winter. During the months of October through to March, you will find many bird photographers dotting around the lake in their cars to capture the rare sights of Montague harriers, Eurasian Wryneck, Brown Shrikes, Northern Pin-Tail ducks, Gargeney Ducks, Raptors, Bush Larks and Paddy Pip. Being an eco-sensitive zone, during this time, it is better to tread slowly around the lake to make it an enjoyable bird watching experience.
Great Escape
If you're up for it, challenge yourself and up your fitness goals by cycling all the way; the roads, are quite friendly to ride on. We tried once. A good 60kms back and forth from the city, it is quite a distance for noob, though the isn't much of an inclination en route. Still, 30kms each way, is a task! When there though, we recommend you explore the dance village of Nithyagram, a gurukul for Odissi dance lovers. They have an entry fee, open from 10 am to 2 pm. If you are in luck, you can watch professional Odissi dancers rehearsing their art. Not too arty? Book a day package at Our Native Village, an eco-friendly resort 10kms from lake. A typical village set up, the resort offers activities that includes riding bullock carts, kite flying, pottery and even milking cows. For a slice of luxury with that hint of rustic, the picture perfect views and tranquillity of Taj Kuteeram should do the trick. Go on, pamper yourself a bit!