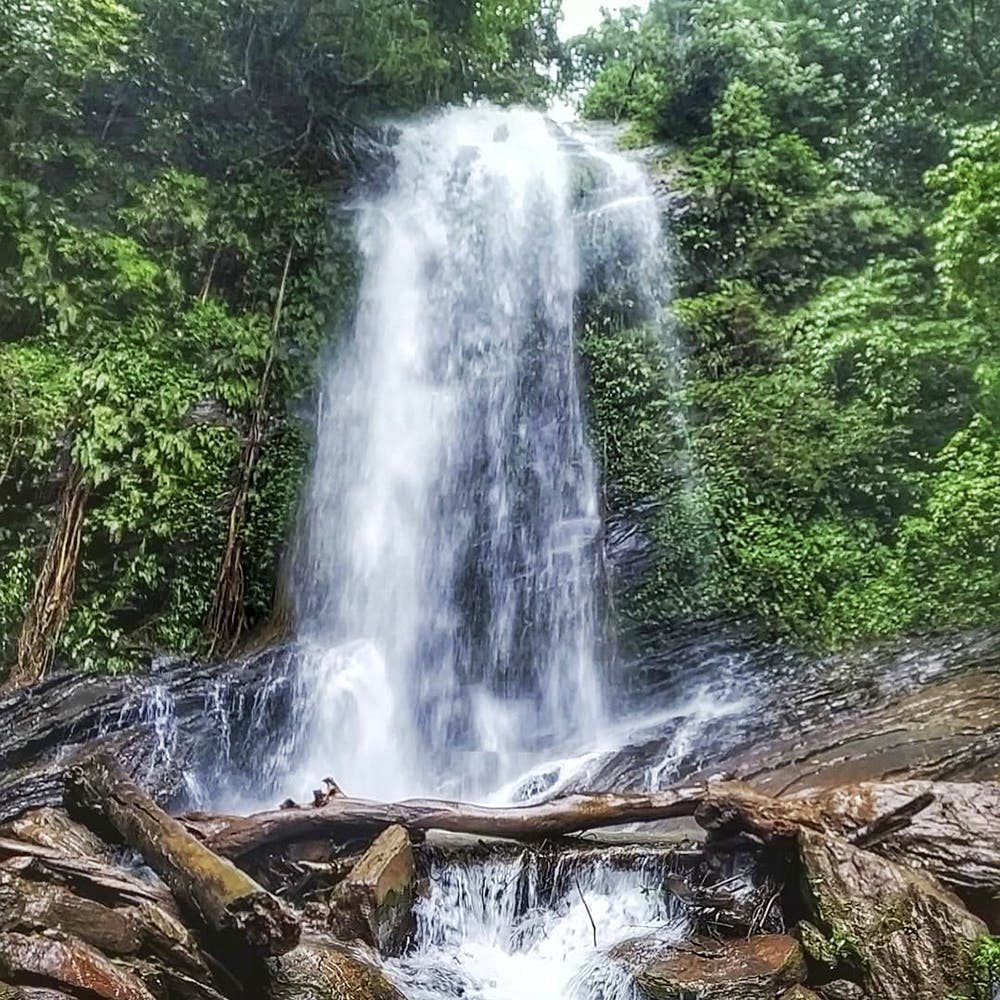 Shimoga's Lesser Known Waterfalls Promises A Great Trekking Trail And Nature At Its Finest
Shortcut
One of the most beautiful waterfalls in Shimoga, Hidlumane Falls will leave you gaping at the pristine views, breathless from the trek, and falling love with nature all over again.
What Makes It Awesome
Arguably Shimoga's most beautiful waterfalls are the Jog Falls, but at the base of Kodachadri Hills and deep in the reserve forest of Mookabika, are six milky white cascading falls that will make you think twice. The six form Hidlumane Falls, with each cascading fall more beautiful than the previous one. Unlike Jog Falls, where you have amenities and viewpoints, reaching here is solely through the adventurous trekking routes that involve navigating through steep hillocks and dense forest. But it's all worth it, especially if you are into trekking. The trail through the forest is where you will touch base with nature with trees and birds and insects.
The sixth cascade is where you get the best view of the day -- milky white water gushing down to a natural pool below against a backdrop of black rocks and green foliage. Probably 'Gram it or take a dip into the cool pool. The water is fresh and clean, so refill your bottles, before heading to the next leg of your journey -- Kodachadri Hill, one of the highest peaks in Karnataka. Oh yes, once you are done taking in all of that beauty, you need to trek up the hills and catch that misty Western Ghats view and the sunset.