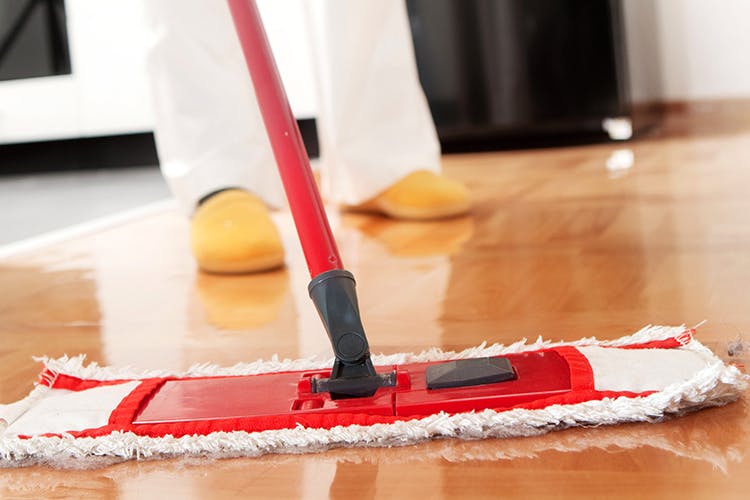 Get These Home Cleaning Services To Spruce Up Your Space Before The Year Ends
Want to give your home the quick spring cleaning it deserves. Or you have just woken up from the aftermath of a mega successful party in your home. Not to worry. These convenient home cleaning services will make sure your house looks spick and span in a matter of hours. From basic cleaning services to pest control and full on bathroom cleansing, these guys will do it all.
Housejoy
Housejoy offers cleaning services for personal care, full house deep cleaning and even cleaning of individual appliances in your house, apart from pest control services and disease control. A full deep cleaning of a 3BHK house will cost INR 6,100 before taxes. This includes a 5 person crew with a huge arsenal of cleaning supplies (think of the Avengers, cleaning your house) coming home and scrubbing, vacuuming, disinfecting and sanitizing the entire house. But if you want to get your home appliances cleaned, you have to book those separately as they are not a part of the package. They even do installation services for new tech, including TVs and ACs.
Unplan
Unplan does full home deep cleaning and even has facilities for plumbing, electricians, and painting. You could book an appointment and hey presto, they're home in no time. For deep cleaning, all rooms, bathrooms, and kitchen thoroughly. The procedure includes acid washing, scrubbing, pest control, and trash removal. A 3BHK house (1000-1500 square feet) costs around INR 4,600 inclusive of all taxes. Apart from these facilities, you can also hire services to paint the interior or exterior of your house and you can even request for professional maid services!
Bro4U
Quite literally, this company offers all services and is your bro when you're in need! They have facilities for home maintenance, for repair of electronic appliances, house cleaning services and even offers help on PAN cards and passport services. You select your specifications and it offers you suggestions on who to select, along with price quotes and information. They will also do pest control and packers and movers as well. They even have an application to help you book services on the go.
Deep Cleaning Service
Now, you've had a big party at home and the next morning, you're dreading cleaning up the mess. But worry not Deep Cleaning Service will even do that for you! They come home and clean all the spillage and bottles and clean all the garbage, keeping the house spick and span. They also have commercial cleaning services for the office and even clean the house before you shift out of it for some other tenant to occupy. Prices are available on contact.
Clean Fanatic
Clean Fanatic offers home cleaning, kitchen cleaning, bathroom cleaning and sofa cleaning services in the city. The price quotes are set by the individual number of items you need to be cleaned (sofa, mattress, carpets, etc). The services are offered to houses located all around the city and you can instantly get quotes on their website. So if it's time for that annual house cleaning, you've gotta call these guys, because let's face it, they are fanatics!
Comments