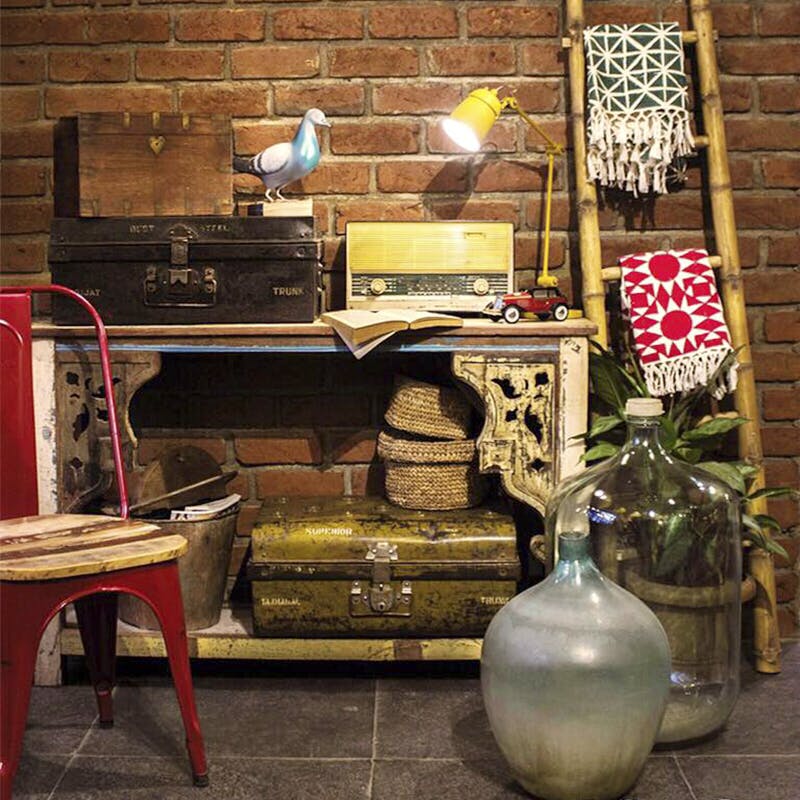 Need Home Improvement? Here's Our List Of The Best Home Decor Stores In Indiranagar
From fluffy cushions to quirky lamps, we're major suckers for pretty home decor. And although the city has plenty of great home decor stores, Indiranagar is the gift that keeps on giving in the decor department. Home to many decor labels, we've decided to give our favourite ones a shoutout on this list. Here's our list of the best home decor stores in Indiranagar.
Mirador
Looking like it's straight out of wonderland, Mirador is a pretty and whimsical store that's stocking up on some lovely furniture and decor pieces. Mainly using teak, apparently sourced from the Java Forests of Indonesia, the furniture here is built for the long run and have a very rustic feel to them. From elegant teak dining tables and chairs to more quirky pieces like their chairs and sofas that come in soft pastels and bright pinks and blues, there's plenty of merch on offer here to catch your fancy. Tiny cane baskets, colourful throw blankets and pillows also have space on their shelves. Prices start at INR 600. Read our complete recommendation here.
Purple Turtles
This boutique is as pretty as a picture. Distressed furniture, block-printed cushions, bed covers, printed rugs and all kinds of lamps are what you'll find here. Starting off as a lighting destination, you'll spot Channapatna lamps, desk lamps featuring industrial designs, helix lights and shades made of banana fibre here, that are sure to make for interesting lighting options. At the very least, just go and check the store out to see how pretty it is. Read more on that here.
Magari
Right from its iconic brick red walls to its cement overhead lampshades, Magari oozes old-world charm. If it's unique furniture you're looking for, you can expect to find locally-made plush leather sofas, tables with exposed wood joinery, and ash wood cabinets with cane weaving here. Not your style? Don't worry, everything is customisable, if you're willing to pay the price. Brands Yavanika, Parador and The Rug Republic showcase their products on the second floor and you'll be amazed by the selection of upholstery, curtains, blinds on offer. It's choices galore.
E-Studio
Stocking up on old school, one-of-a-kind vintage and antique collectibles that the collector in you is bound to appreciate. Grandfather's clocks, miniature vintage car and plane models, binoculars, spyglasses, and telescopes, travel back in time and explore this treasure chest of antiques, that's on 100 Feet Road. Read on here.
The Wishing Chair
The charming home improvement and decor store on 100 Feet Road stocks up on whimsical, cute, and colourful options that includes owl-shaped planters, printed throws, patchwork cushions, vases, furniture, kitchenware, and lights. You can read more about the recommendation here.
Comments