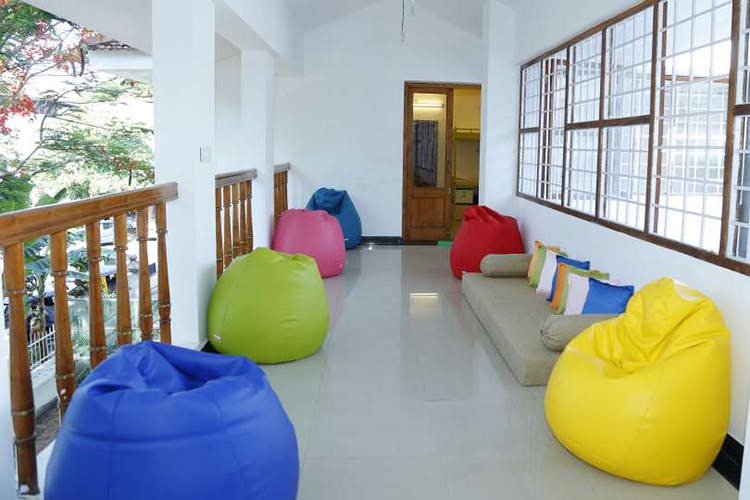 Harbour View And Vintage Kerala At INR 450 A Night At Hostel By The Sea In Fort Kochi
Shortcut
Just opposite the Fort Kochi Boat Jetty, this backpacker's hostel is a hub for those looking to spend the weekend discovering Kerala's heritage.
By The Sea
While the name says "by the sea", technicality comes into play, and we'll tell you that the hostel is actually by the beach. And by the beach, we are talking about the picturesque Kochi Beach that flanks the harbour of Fort Kochi. Situated in a prime location of Fort Kochi, the hostel is a stone's throw away from places like the touristy Chinese Fishing Nets location, Vasco Da Gama Square, and the renovated Fort Kochi Jail. For the uninitiated, Fort Kochi is an island that's steeped in history and a cultural hub that's shaped by Dutch-Portuguese colonial-era architecture and influences.
Bunk Beds And Dorms
The hostel has a dormitory-model setup with bunk beds and all the necessary amenities. Designed with quirky and bright colours, it's a happy camper setup that makes you feel all joyous and comfortable. Oh, and the INR 450 per night rates make it all worth it. The rooms are air-conditioned and given the sultry, humid conditions of Kochi, it's a good thing. Complimentary breakfast is included in the fare with 24-hour room service, luggage storage facility, laundry service, and even a mini-bar.
Comments