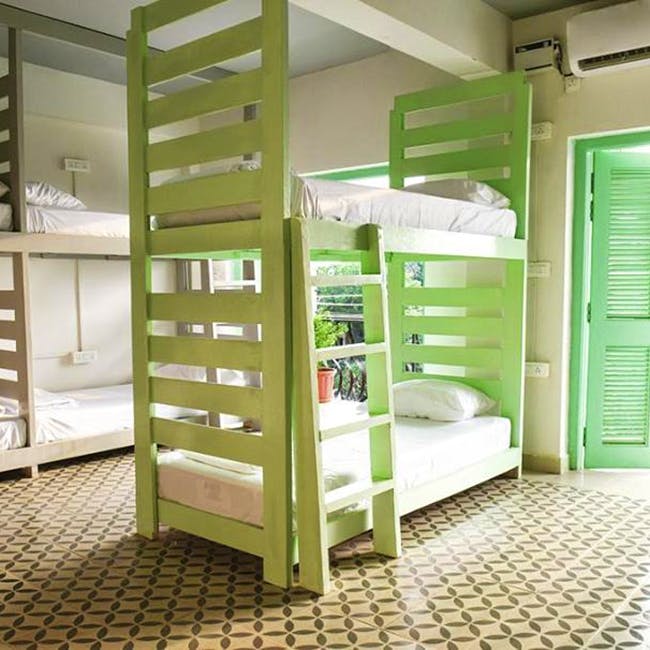 Broke Backpacker Or Living In Whitefield, Here Are Some Cool Hostels In Bangalore You Can Check Into
Bangalore is brimming with bars, restaurants, historical places, and there's so much to see and do here, that finding a place to stay in Bangalore really comes down to location. Whether you are visiting your friends in Bangalore or happen to be those folks who happen to stay way outside the city limits (read Whitefield, Hennur, or even the airport side), we've got you covered. Our list of best hostels in Bangalore are either centrally located or not too far from the action. And they are also easy on the pockets. A bed starts at INR 400 in most of these places.
Tribe Theory Start Up Hostels - Indiranagar & Koramangala
A hostel for entrepreneurs or those looking to venture into the world of startups, Tribe Theory has two hostels -- one in Indiranagar and the other in Koramangala -- for you to check into. The Koramangala one has three dormitories (one exclusively for women and two mixed dorms), they also have a community space for folks to get together (so if you were worried about checking out all those breweries yourself, make some friends in the common area). The Indiranagar one is vibrantly done up in white, orange and blue, the hostel has plenty of indoor and outdoor spaces that let you work or have a quiet brainstorming session with your team/partner. Beds start at INR 650.
Cuckoo Hostel And Commune
A zero-waste hostel — The Cuckoo Hostel and Commune is an old house, refurbished and converted into a hostel that recycles materials and uses those in the hostel. Tables and beds made of crates and packaging material, recycled furniture and so much more are in store for you, when you stay here. And the best part, the price for a bunk is just INR 499 a night! These guys also have loads of events and others to be a part of, including board game play sessions and comedy nights.
Woke Hostel
Indiranagar has quite a few hostels that you can check into of which one is already on this list. The other one is Woke Hostel, where beds start at INR 595 and you have a lovely garden to laze away. It's on the lane next to CMH Road, so you are not too far from 100 Feet Road or 12th Main Indiranagar. If you coming solo, beds are aplenty, but if you are coming with your bae or meeting bae here, you can check into the private cottage room by the garden with the hammock.
LoCul Uptown
Located in the quiet lane in Abshot Layout, near ITC Windsor, the quaint hostel channels Wes Anderson vibes through its Yellow and pale teal paint job to the old school lamp-shade dramatically lighting up a Victorian clock. Each dormitory has an en suite bathroom and they also have a private room you can stay at. The common space is dotted bean bags, low seating and comfy cushions - definitely a place we'd hang all day and night. Beds start at INR 600 and there's breakfast on the house! Check it out here.
Social Rehab Downtown
There are six-bed (four bed and even eight bed) dormitories as well as private suites for that added luxury. Bunk beds with curtains on each give you that extra sense of privacy. The common room is loaded with board games, books and of course, a television, you'll want to move in here even if you're not a traveller. Ideal to inspire or at the very least soothe, the walls have doodles and drawings on them. They also organise pub crawls (ours is after all the Pub City) and trips to Hampi, Goa, Kerala and any other close-by spots. Beds start at INR 420 per person per night.
Comments