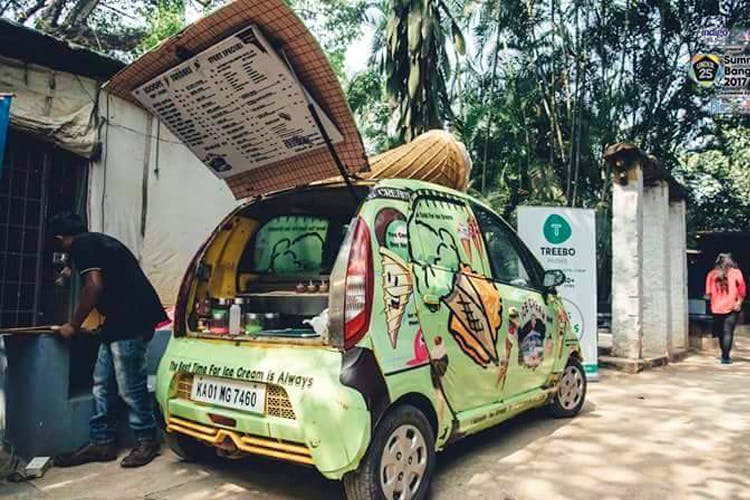 This Tata Nano Moonlights As An Ice Cream Car, And Tends To All Our Sweet Cravings
Shortcut
Is it a bird? Is it a plane? No! It's The Ice Cream Guy, the sweetest ride to grace the roads of Bangalore. This ice cream car is riding round town serving us some yum cold treats along the way.
The Ice Cream Mobile
The Ice Cream Guy is the latest street food development to catch our eye. This ice cream car is bringing smiles and a temporary solace to all Bangaloreans in this summer heat as it drives around the city and sells us yummy ice cream en route. The brainchild of Manaogna Chaudry, a student of the Sindhi College of Commerce, this cutie patootie Tata Nano has a huge ice cream cone on it's roof which makes it instantly recognisable. In collaboration with Real Fruit Ice Creams, this sweet ride is cruising all over the city from 11am to 10pm, making frequent stops at Bagmane Tech Park, Embassy TechVillage and the Srishti School of Art and Technology. With fourteen lip-smacking flavours on their menu, including classics like butterscotch and chocolate, and a customisable sundae you can load up with your choice of toppings, The Ice Cream Guy has a loyal customer base that waits for it's daily arrival. Their prices start at INR 50 and go up to INR 120, so get yourself a scoop of creamy deliciousness in a cone or cup.
Comments