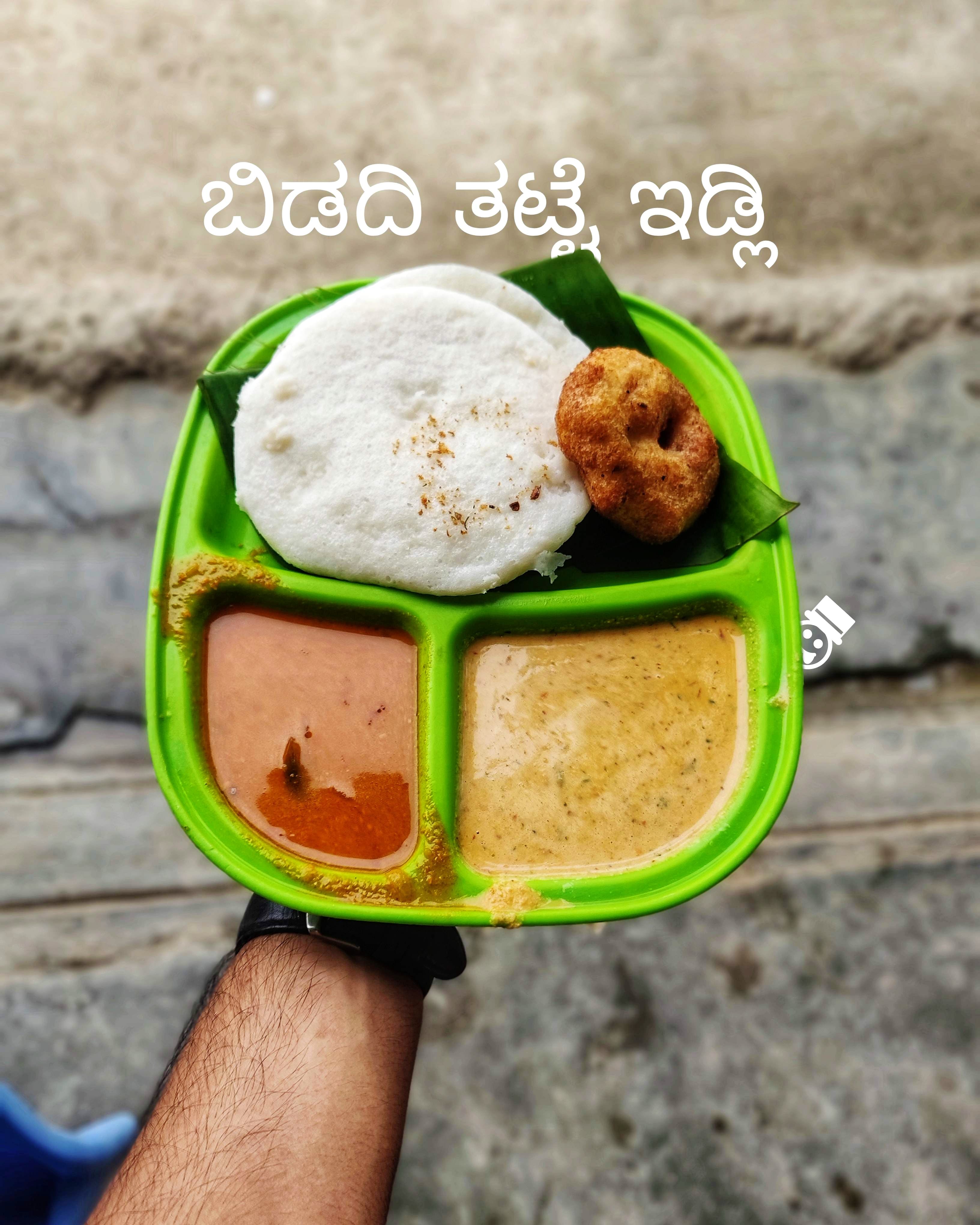 A Perfect Sunday Breakfast Just 30 Kms From The City, Drop By Now!
What Makes It Awesome?
Sree Shivasagar Bidadi Bisi Thatte Idly & Dose Camp has located just around 30-40 km from the city, Namma Bengaluru, this place is a perfect Sunday morning drive. Start from the city at 7 am and you'll reach the place by 8 am. That might be the earliest of a Sunday for you, but this place will show you otherwise. The amount of crowd here will prove to you the awesomeness here. The amount of crowd here will prove you how many have gotten up early to head over here on a Sunday. The two best things here are the amazing finger-licking good Tatte Idly and the thick as butter, Tea! That's right! Tatte Idlys are well known in Bidadi. The first thing that comes in anyone's mind when they think of Bidadi is their Tatte Idly. The price here for one plate is ₹35 and a single vada costs ₹15. You have to collect a token from the outside and head over inside to collect your plates. The team here knows the crowd and they are well prepared to serve you the second you handover the token. Plate with hot Idli is handed over without sides. You then have to head out where a superwoman, holding two serving spoon on either of her hands, chutney and sambar served afresh. The idly will be as soft as butter. The taste of chutney and sambar will last for quite some time. Then collect your tea to finish your perfect breakfast. Head back to Bangalore at 9 and you'll reach by 10 before the city even wakes up!
Comments