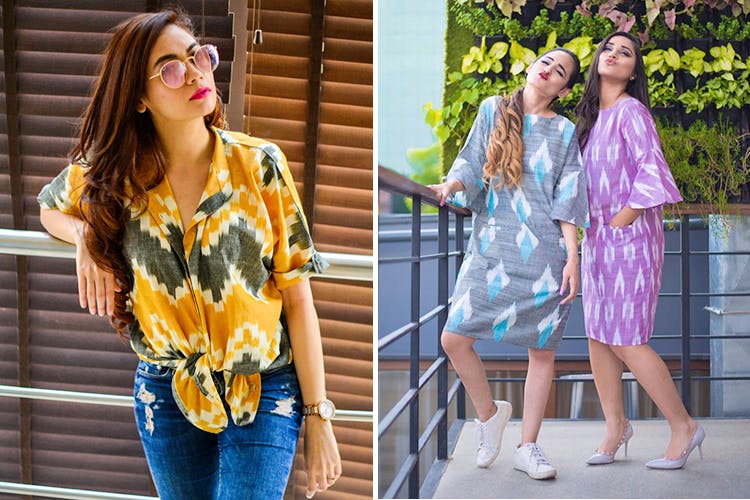 Ladies, You Need To Add This Brand's Cute Ikat Shirt Dresses And Tunics To The Cart Now
Shortcut
Enabling our obsession with ikat prints is Chic Clothing's collection of shirt dresses, tunics, and short dresses all featuring everyone's favourite textile technique, the ikat.
I For Ikat
Did we tell you that Instagram is a really cool place to stumble upon cool stuff? Well, case and point is this recommendation. Now, the collection is almost entirely made up of apparels that feature ikat sans a few designs. And these prints feature on everything from cutesy short dresses to flowy jackets, long dresses to tunics, baggy dresses to box dresses, and umbrella shirts to day dresses. They also have a limited collection of non-ikat prints like this really flowy chic-looking floral long dress. Now, one thing we noticed is that the collection isn't all that extensive but it nonetheless does offer options that you can mull over before making a decision.
Adding To The Cart
Obviously, we snooped around the collection and found quite a bit of interesting pieces to add to the cart. For starters, we really liked this teal green day dress that you can wear it to a day out with the girlfriends. Or this really chic flowy tunic jacket that wins for us for its sheer slay factor. Now, we could go on about the collection, but we'll stop with the final item that we liked — this really pretty orange shirt dress that just about perfect for anything from a day out shopping or a lunch date.
Well, the prices for these start at INR 1,000 and max out at INR 5,000. The sizes start from sizes XS and go all the way up to XXL, and they offer shipping all over India, so you are sorted in all departments.
Comments