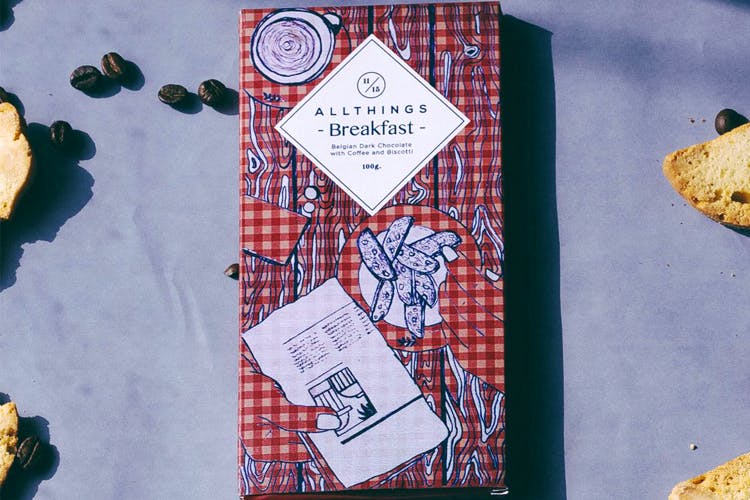 From Chocolates To Slow Fashion: Five Indie Labels That Are Making Us Proud
India has been making us proud. A new crop of labels have been popping up and are redefining global India with an aesthetic and a product that is incredibly unique, very stylish and environmentally conscious. It's the end of the year and I want to share what I know of five labels across different genres that I think you will easily fall in love with.
Ayca
Why would you use chemical filled soaps and shampoos on yourself when we come from the land of Ayurveda? Ayca brings back these ancient recipes that are designed to rejuvenate and delight, in packaging that we cannot stop fawning over.
Check out Ayca's website here
All Things Chocolate
We have been following All things Chocolate and their whimsical stories that come with each bar leaving us wanting more. They say it best. "Personal travels, childhood memories, a half-forgotten phrase from a leather-bound book, all come together to make whimsy alive — you can be rest assured that each bite is the first of many more. Our chocolates draw inspiration from tales of your favourite city, colour, flowers or even the best part of your day. Our muses in cocoa change with each new experience that gets reflected in all new flavours that are launched every month. "
Check out All Things Chocolate's website here.
LoveTravelGuides
We found Fiona Caulfield's gorgeous books at the same book binder that makes Olie notebooks. They are the most beautiful guides to various cities across India, and they take you on a journey to explore yourself as well as the most authentic experiences around. Get one of her books and rediscover your city, or another !
We love Fiona's Instagram page. Find her here.
Limon
We followed Limon for months before we mutually decided to collaborate on that fabulous new Limited Edition range of chairs you have been seeing on our pages. Limon specialises in stylish and really laid-back chairs with a distinct old school vibe. Plus, beautiful upholstery.
Check out Limon's website here.
The Summer House
The summer house is a local Bengaluru label that we admire for their clean design, and carefully thought through processes and products. Our wardrobes are full of their clothes, and their planters hang in our gardens.
Check out The Summer House's website here.
The post first appeared on Olie. Read the full post here.
Comments