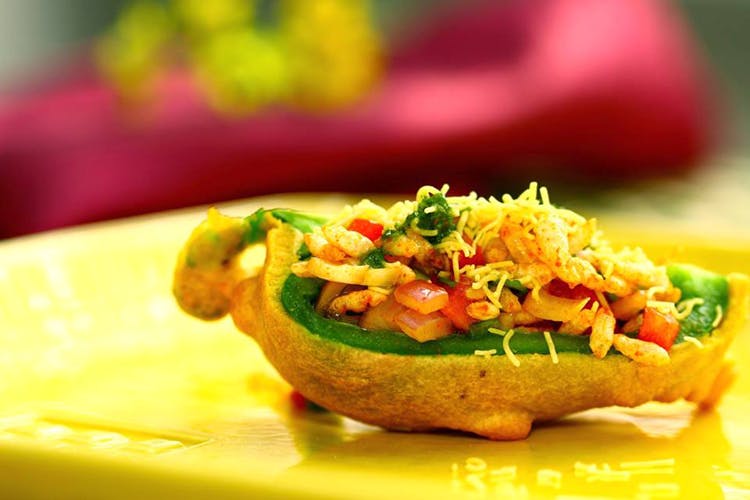 Indy Hop Aka Indian House Of Pakodas Is Dedicated to All Sorts Of Delicious Fritters
Shortcut
Pakodas, pakodas and more pakodas — Indy Hop in Koramangala celebrates the ubiquitous Indian fritter and all its variations — from classics to funky fusions.
Who Is It For?
This place is mean for all age groups because who doesn't love pakodas.
What's The Ambience Like?
Indy Hop looks like a country side house but narrowed down so that only 10 people can fit in at a time.
Must Eat
Jalapeno Cheese Poppers and Stuffed Capsicum Bhel are their signature dishes, and their pakoras of course available in options such as aloo, onion, chilli, sabudana, palak, bread and more
How Was My Experience?
The tiny place has been created in such a way that once you are seated, you can not avoid the heavenly smell of frying pakodas. The pakodas are hot, crispy and all kinds of delicious. Yum!
LBBTip
Parking is an issue in Koramangala's 7th Block where Indy Hop is located.
Comments