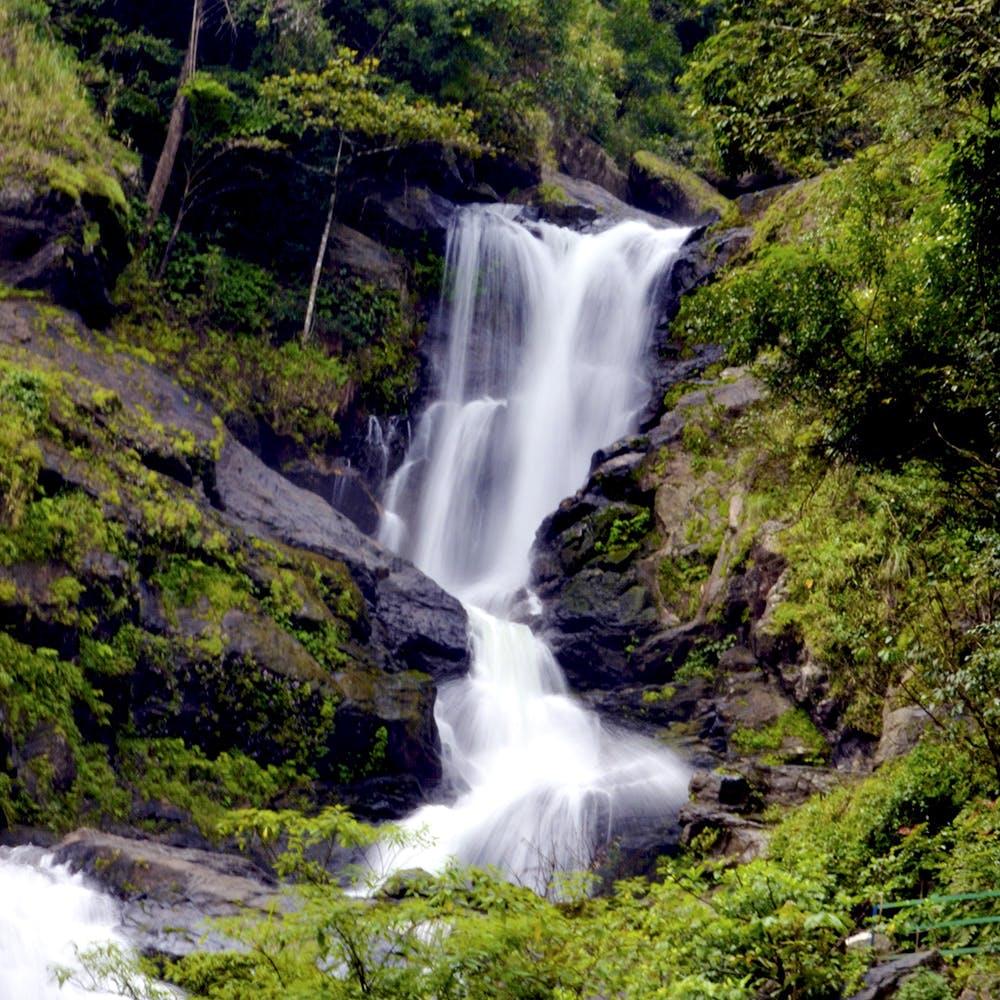 Hit The Road To Immerse Yourself In The Beauty Of These Falls With A Splash Of Mythology
Shortcut
Iruppu falls located in the Coorg district of Karnataka, one of the most popular attractions is a must visit if you are traveling to Coorg or Wayanad for its picturesque beauty.
What Makes It Awesome
Located in the Brahmagiri range, Iruppu falls, falling from a height of 170 feet, is famous for its scenic beauty and also mythological importance and is a popular tourist spot. It is also known as Lakshmana Tirtha Falls as it is here where the Lakshmana Tirtha river, a tributary of the Cauvery river, originates. It is an ideal picnic spot for families and large groups and also a popular trekking spot to reach the Narimale forest camp, and further the Brahmagiri peak. You need to get the necessary permissions to start your trek from Iruppu falls by the forest authorities.
It is considered a holy spot as Lakshmana, to quench the thirst of Lord Ram, shot an arrow in the Brahmagiri mountains and Iruppu falls emerged out as a result. The falls attract devotees during Shivratri as they take a dip here before heading to the famous Shiva temple close by for their prayers. Iruppu falls is open to the public around the year from 6 AM to 6 PM and the entry fee is priced at INR 50 per person. If you want to witness the falls in all its glory, monsoon or post-monsoon is the best time to visit. Plan a road trip with family or friends as it is just a five and a half hour drive from the city.
Pro-Tip
Be cautious as you walk down to the falls as it gets slippery. If you plan to stay longer at the falls, it is advisable to carry some light snacks and a few bottles of water along with you. Also, there is ample car parking space at the starting point, making it easier to drive down to Iruppu falls.
Ask Dikshita a question