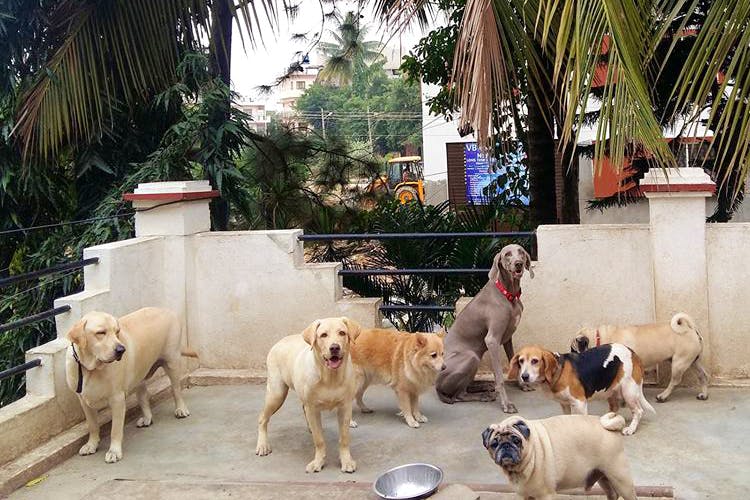 This Animal Lover Has Turned Her Home Into A Shelter & A Boarding Place For All Kinds Of Furry Friends
Shortcut
If you love animals, you probably already know about animal lover and good samaritan Jessica Jerusha. And if you don't and are looking for a place to leave your non-human babies, then make sure it's Jeru's Lovin Vacation Home For Pets. Jessica Jerusha will love them like her own little ones.
Every Dog Has His Day
We know you'd love to take your pets on holiday with you, but sometimes, unfortunately, you can't. And we know how hard it is to leave them behind. But enter Jessica Jerusha. A legit Fairy Godmother for pets and pet parents, she started Jeru's Lovin Vacation Home For Pets, where you can take practically any animal or bird, and she'll look after them. Have a hamster or fish that need some loving? Bring them over. In fact, Jerusha says you can bring her anything, as long as they're legal.
Being the kind soul she is, she'll even take on cats and dogs during emergencies. But don't expect a fancy hotel. It's not. It's just the most warm and loving environment for pets. And the best part? She won't cage them or tie them up. Plus, your little one will have so many friends, it'll be like staycation for them. See, it almost sounds better than your home!
Pet Friendly
Set in her home in HBR Layout, Jeru's got a brood of her own. She usually inherits pets, so your little one will just become part of the family. From dogs and cats to rabbits and parrots, massive Great Danes to little pugs, and cats of all shapes, sizes and colour, just call Jerusha to check if she has room for you. And since the answer is usually yes, you can plan your holiday in peace. Your dog or cat will be given the same food that he or she is used to and a complimentary medicated bath before they're returned to you.
While the doggos rule the outdoor garden space, cats can lord it over in a separate room that has been set up such that they can climb, lounge and play with the toys. In addition to looking after your babies for a bit, she's also quite the Knight In Shining Armor when it comes to helping find pets a home. Be it temporary or permanent, keep an eye on her page to pitch in to her noble cause. A fierce protector of all four-legged creatures, Jerusha is known for calling out those who are cruel to animals and birds of all kinds, so if you want to spread awareness about a situation, then she's your go-to person. And she accepts donation only in the form of food for the shelter.
See, I told you she's an angel.
Contact: jerushathomas15@gmail.com
Comments