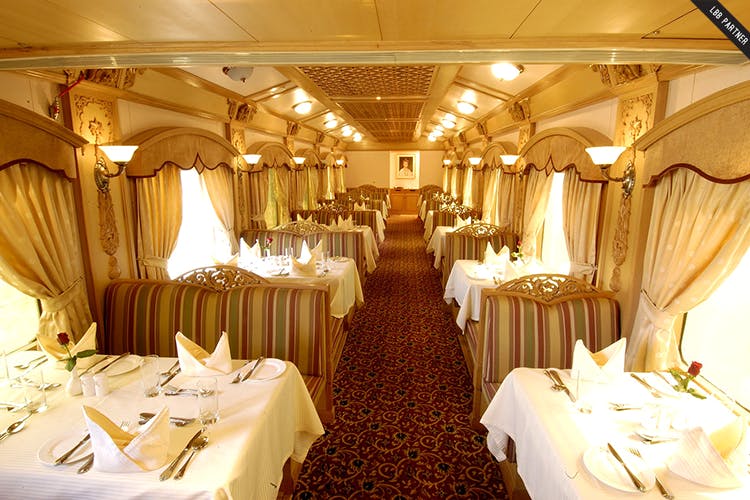 Explore The Jewels Of The Deccan With The Deccan Odyssey
Shortcut
The Deccan Odyssey is a luxurious train, with deluxe cabins and regular stops, which offers a truly unique way of exploring India. One such journey is their Jewels of the Deccan voyage.
What Is It?
The Jewels of the Deccan is a specific journey offered by the Deccan Odyssey train that begins and ends in Mumbai, and visits Bijapur, Aihole and Pattadakal, Hampi, Hyderabad and the Ajanta Caves. The trip lasts eight days and seven nights.
The Start
On the first day you board the train at Mumbai and head to Bijapur in Karnataka. After breakfast on the second day you arrive at Bijapur, where you will explore its many historic sites, and Deccan architecture, such as the Gol Gumbaz, Jumma Masjid and the Mehtar Mahal. Then begin the journey to your next location, with the train travelling through the Deccan plateau.
Getting Into The Groove
On day three, you arrive at Aihole and Pattadakal, with plans to visit the ancient settlements and temples of the region. Over 70 rock cut temples in experimental styles await you at Aihole. You can even take an optional tour to the well-known weaving village of Guledgud to pick up souvenirs.
Day four will see you at the iconic city of Hampi. The World Heritage site is home to wonders such as the Narasimha statue and the mustard Ganesh by the base of Hemkuta hills, both of which you will visit. Post lunch you will get to visit the Royal Centre at Hampi to explore the likes of the Queens Bath, the Stepped Tank and the Mahanavami Dibba or great platform.
Exploring The South
The fifth day will see the Deccan Odyssey chug its way into Hyderabad. Begin by exploring Golconda, enjoy a lunch of classic Hyderabadi biryani, and then visit the Falaknuma Palace, after which you are given free reign to explore the old city. Days six and seven are spent exploring the Ellora Caves and Ajanta Caves near Aurangabad. The gorgeous caves are man-made wonders that receive far too little attention. Cut from rock, these caves are designated World Heritage sites that represent Hindu and Buddhist art dating back to the fourth and fifth century AD.
On day eight you will enjoy your last breakfast on the train before disembarking at Mumbai, completing an intensive, historically rich, luxury trip across the Deccan.
Our Say
We can't think of a more a unique way to explore parts of our country than a luxury train journey. We've previously visited the Ajanta Caves, and know how spectacular they are, and if the rest of the sites are anything like it, then we have ourselves a winner in the Deccan Odyssey's Jewels of the Deccan journey.
Contact: +91 9873592201, or write to trains@deccanodyssey.in
Find out more here and book your luxury track voyage, and get full rates, here.
This story is in partnership with the Deccan Odyssey.
Also On The Deccan Odyssey
Comments