From Thai to Balinese Massages, JLA Spa & Salon Lets you Unwind in Comfort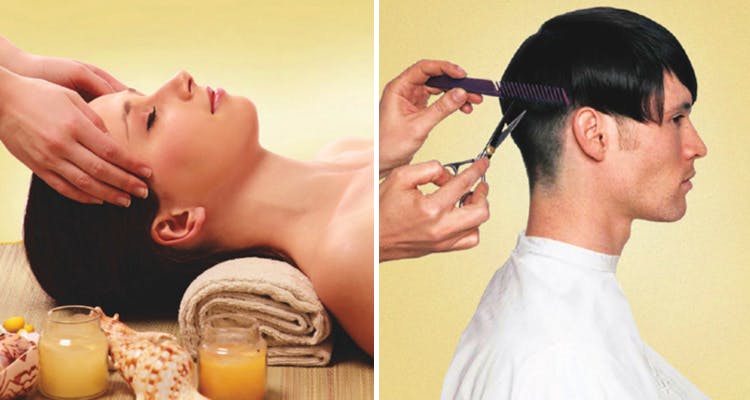 Shortcut
From relaxing massages to skin and hair care services, treat yourself to a day at JLA Spa & Salon, Bali-style.
Pampering massages
When Jenny Laffery quit her modelling job to start a spa, she wanted to keep the services reasonably priced but with the same kind of luxury you'd expect from a high-end place. And that's exactly what you can look forward to at JLA Spa & Salon. Located in a quiet lane off the bustling 100 Feet Road, it seems unassumingly simple from the outside. With a Buddha statue and a dose of greenery welcoming you, the interiors exude warmth with the yellow decor.
Apart from their salon services for hair, skincare and makeup, their array of spa treatments range from simple body and foot massages to the more elaborate massages like Balinese, Four Hand, Deep Tissue, Thai Body therapy and Sports Massage (for athletes). With a bunch of internationally certified therapists and quality products (some of them sourced right from Thailand, apparently), the folks at JLA Spa go all out to ensure you get to happily unwind. We love that they customise the massages based on customers' needs and preferences.
Kneads and strokes
Ideal for loosening up those stiff muscles after a long day, we were recommended a blend of Thai and Swedish massage. Ushered into one of their five rooms, we were greeted by a Thai masseuse (who doesn't speak much English, so communicating might be a tad difficult, we must add). With dim lights (and a candle or two) and the ripple of water for ambience, and the masseuse's expert strokes (firm but gentle enough), relaxing wasn't difficult at all. Long strokes and some kneading using a blend of olive oil and aroma oils did the trick to relieve those tense back muscles. Add to that, the stretching techniques characteristic of Thai massages, and we were feeling lighter and more relaxed after the hour-long session.
Comments