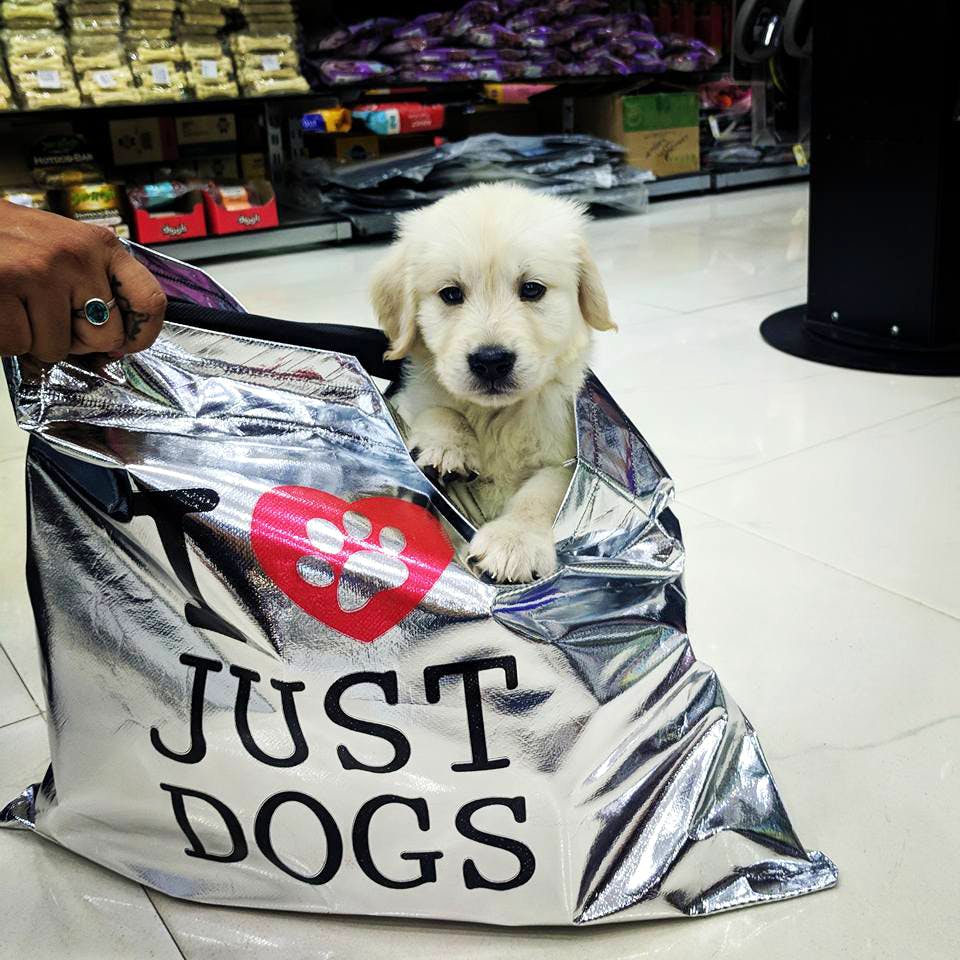 Head To Claw, Nose To Tail Needs Taken Care Of By This All In One Pet Care And Grooming Store.
Shortcut
Look no further than Just Dogs for all your furbaby's needs right from conception, to grooming and boarding needs later in life. They even have clothing and age specific toys for them.
What Makes It Awesome
Our furry bffs need as much (if not more) care and pampering as we do, and Just Dogs is a one stop shop for them! Yes, they're called Just Dogs, but they also cater to cats, so feline fans, you can check it out too.
Located in Koramangala, at the NGV signal, it's hard to miss this literal mall and experience center for your pets. With aisles of products both from Indian and international brands, they've got everything from pet food to clothing for help your little buddy with their street style (or warmth). No seriously, they have bow ties, little booties, and bandanas! Their limited range for felines includes snacks (some gourmet too!), collars, and some basic grooming and skin care products.
Apart from the shopping, Just Dogs also offers pet services like pet boarding, spa for both dogs and cats. Their grooming service (unfortunately only for dogs) is specialised to cater to the coat texture and colour (and breed in case of styling), and complete snoot-to-tail, head to claw care. For minor issues like matted fur, ticks, and skin troubles that require a shave, they've got adequately qualified staff. And if you've just got a new pupper, they've got trainers, so you'll never have to visit anyone else for your baby's needs from day one!
Pro-Tip
They have a holistic breeding program with registered and trusted professionals, in case you're looking to start a pet family of your own, or looking to add to your family.

Comments