This Ayurvedic Skincare Brand Has The Best All-Natural Everyday Foundation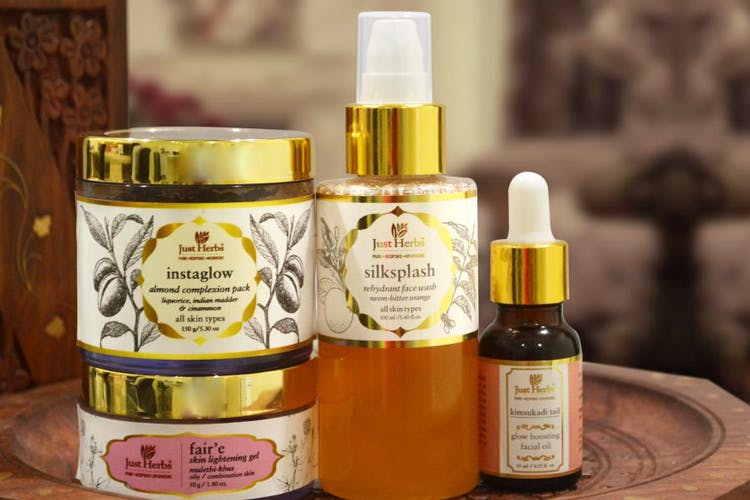 Shortcut
This Ayurveda driven skincare brand is solving our makeup and skin problems, one beautiful bottle at a time.
Go Natural
We're always on the lookout for natural, cruelty free skincare and beauty products so when we heard of Just Herbs, we knew we'd be trying it out. All products from Just Herbs are Ayurvedic and luxurious at the same time. You reap the benefits of the ancient art of healing without putting in any work! Like many other people who have tried their products, we're also in love with their entire skin care range. From cleansers, toners, and moisturisers to face serums, face oils and an amazing skin tint, they've got everything you need. They also have haircare, bath and body products, and some yummy lip scrubs. Their glow boosting Kimsukadi Tail will leave your skin feeling like velvet.
For You, By You
We couldn't wait to get on this bandwagon and decided to try out their new launch – the Herb Enriched Skin Tint. It's a basic foundation with medium coverage but what makes this product so cool is that it was developed and made entirely based on customer feedback. I took one pump of the product and spread it over my neck and face and that was it. No blending, no awkward variation in colour or patchiness. A little goes a long way with this product because it spreads so easily. Now, it's not a full coverage foundation but it is perfect for daily use and when you don't want to look too made up. It also feels a little dry but it does not make your skin flaky, which is a win. Verdict? We definitely love it.