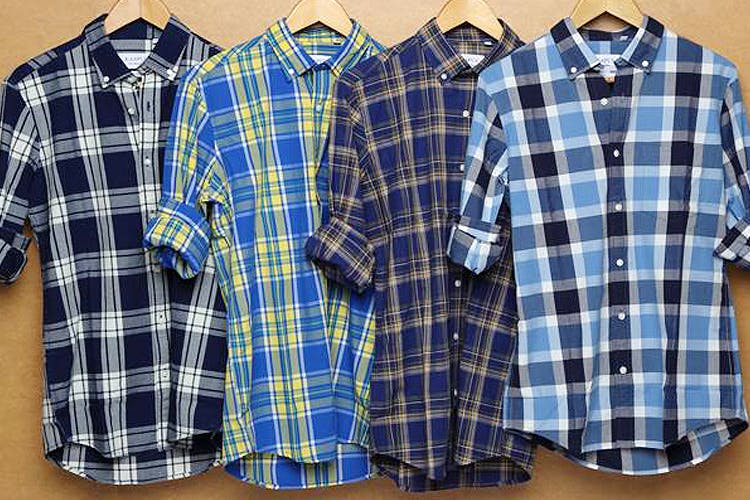 Men, Want That Perfectly Fitting Outfit? This Customised Clothing Store Will Sort You Out
Shortcut
Made-to-measure and customised trousers, shirts, shorts, and even sports casuals — Kaapus knows how important fit and comfort are. You're in luck lads!
What Makes It Awesome
OK, we get it. Most of the time, women get all the attention when it comes to clothes. But we also know that men are equally finicky! So if you're one of those men who like it inch-perfect, or you're just a bit underwhelmed by off-the-rack, slightly ill-fitting clothes, fear not! We found a cure. It's called Kaapus. Essentially an online shopping brand which tailors clothes for men, they will make you a customised fit, to suit your body type. They also have a physical shop (they call it the Guide Shop) on Lavelle Road where you can go get yourself measured, and dressed. What's great about these folks is that they don't only do suits. In fact, they don't! They focus on the everyday merch too — from linen shirts and pop-over flannels to cuff chinos and stretch shorts.
When you head to the store, you can pick the styles of shirts, shorts or trousers (and they have a good many options, down to the littlest details of print, cuffs, collars and pocket). Then the guide at the store will help you modify it to suit your physique. Once you're happy with the fit at the guide shop, those details will be fed online, your clothes custom-made, and voila, you don't even need to go back to the store, unless you want a new kind of fit. Or you've changed size. Then, like Oscar de la Renta said, "Walk like you have three men walking behind you." That also with no drama of bags because they'll send the finished products straight to your doorstep!
More Information
Kaapus
Nearest Metro Station: M.G. Road
Comments