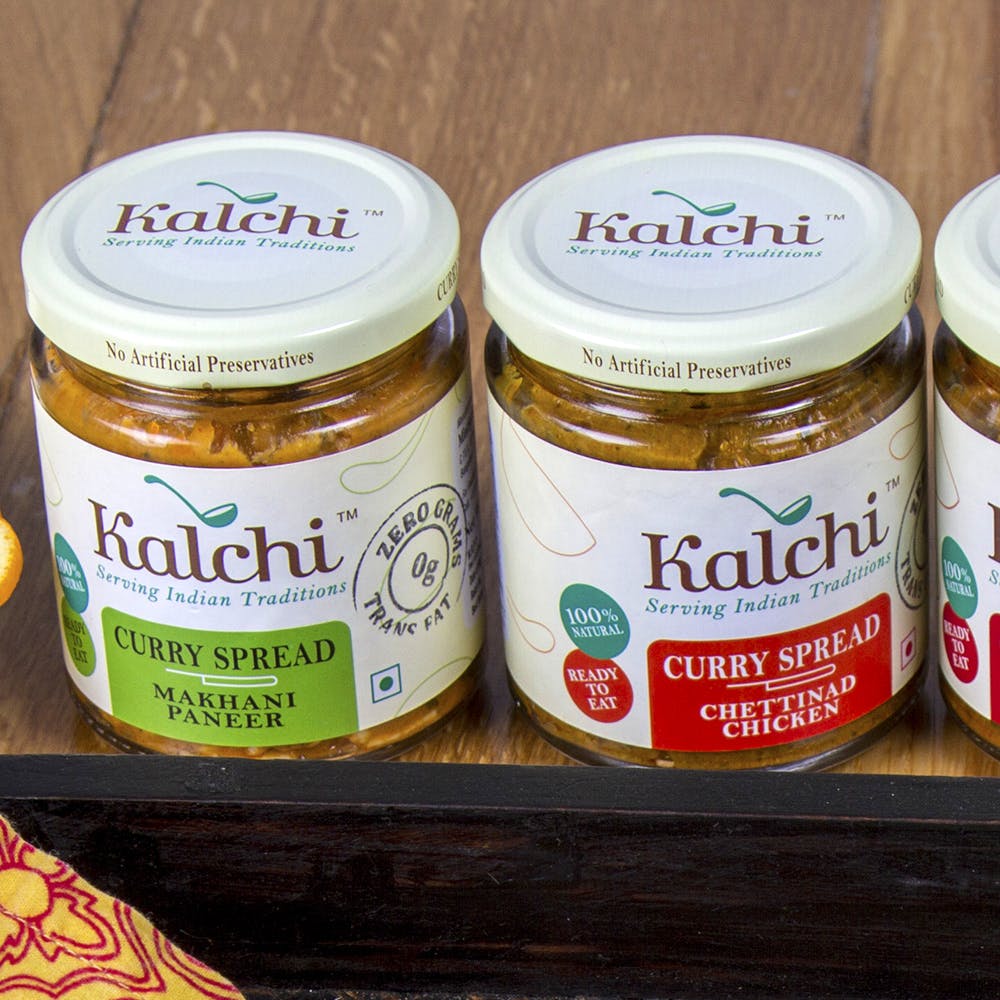 Curry Spreads, Dips And More: Buy Ready-To-Cook Food That Reminds You Of Home
Shortcut
Kalchi gives you the experience of eating home food that is fresh, nutritionally balanced and easy to prepare. We've been utilising it as we're those "want to cook, but can't" sorts!

What Makes It Awesome
Most of us agree that nothing beats our mom's cooking. And if you've been living away from home and craving for some home food, you're in luck! Kalchi (Hindi for ladle) tries to let the taste of your mother's recipes come to life in the meals you make.They have different kinds of products to help you relive your nostalgia, like curry spreads and dips. Our personal favourite though, is the curry spreads. They're ready-to-eat, so it's perfect for those days when you just can't muster the energy or motivation to cook. Plus, there are both vegetarian options (only in paneer though, like Makhani Paneer and Malabari Paneer) and non-vegetarian spreads like Kadai Chicken and Chettinad Chicken. You can pair it with bread, roti or Kerala parotta, and your dinner scenes are sorted!
If you're enjoying a lazy lie-in on Sunday, check out their recently launched collection of delicious dips! You don't have to cook anything. Just serve yourself a generous helping of Dal Makhani or Tikka Masala and mop it off with some bread or naan. The best part? Prices start from INR 150, so you can order happily, without burning a hole in your pocket. And while you can always order online, Kalchi products are also available in physical stores all across the city like SPAR, Foodhall and Nature's Basket. You can also find their products in other major cities of the country.
Pro-Tip
Check the shelf-life of the products before you buy them, so you can plan your meals accordingly!

Comments