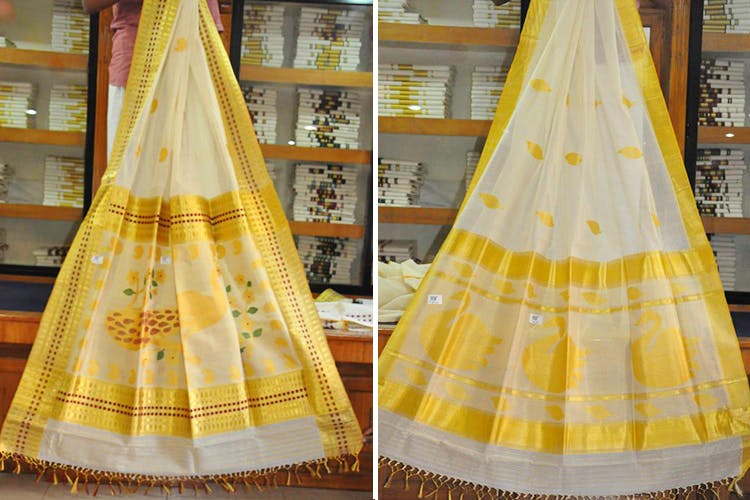 This Chain Of Kerala Stores Is Perfect For Buying Gorgeous Kasavu Saris
Shortcut
Kasavu, popularly known as the Kerala Sari, is a huge hit amongst all sari lovers. And this chain of stores from Kerala is the pioneer in exclusively retailing the 'Kasavu' brand of clothing for women and men alike.
What Is It?
'Kada' is the Malayalam word for 'shop' and hence the literal meaning of Kasavu Kada is the Kasavu shop! But shopping here is not that simple. If you happen to visit Kerala do go to any of their stores and check out the variety that they have in the simple woven cotton with different zari borders in gold and now also in silver.
What Is So Unique?
There's also a gold tissue sari meant for occasion wear. They also stock dress material for suits in similar patterns as the sari. The quality of cotton is possibly the best as it is sourced from the mills owned by this brand and that's standard in all the saris. The pricing changes as per the border size and the originality of the zari. These saris apparently can last a lifetime if kept with care. So really, it is an investment!
Where To Buy This?
People visiting Kerala can check out the stores in Kochi, Kozhikode, Thiruvanathapuram, Kottayam or Thrissur. All you Bangalore folks can easily order online here. Like most handloom sari stores this shop is also very simple and well stocked. This brand has made it easier for travellers to pick a piece of tradition and take it along with the ethereal experience of God's Own country.