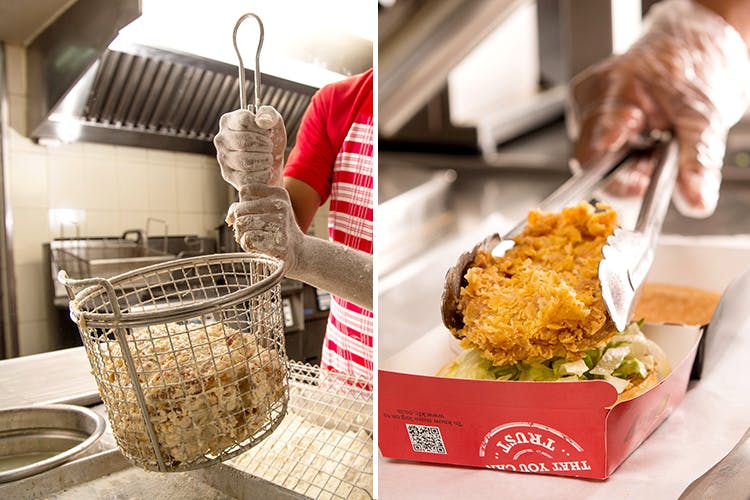 Nearest Metro Station:

Baiyappanahalli
Want To Know How A Zinger Burger Is Made? You Can, Thanks To KFC's Open Kitchens Programme
If you are like us, then chances are you have wondered what goes on behind-the-scenes at KFC's hustling and bustling kitchen. Or you just want to know what Colonel Sanders' secret recipe is all about. Well, sadly you won't know the Colonel's secret but you will know everything else thanks to the KFC Open Kitchens programme. Simply walk into any KFC outlets across the city and ask for the manager to show you around the kitchen. The manager will take you through a condensed version of a day in the kitchen of KFC starting with the sanitisation bit to all the way to serving that crispy piece of KFC Original Chicken, Zinger or even Chicken Popcorn.
During the tour, you will learn about how locally sourced chicken arrives at each of the outlets every day after passing 34 checks, how the chicken is marinated, how its hand-breaded by trained cooks, and fried to the crispy texture that we are all so familiar with. The next time you are at a KFC outlet, instead of just ordering your bucket of Hot & Crispy Chicken, go see how it's made as well.
#LBBTip
It is not a hands-on tour, and photography is strictly not allowed.
Comments
Nearest Metro Station:

Baiyappanahalli