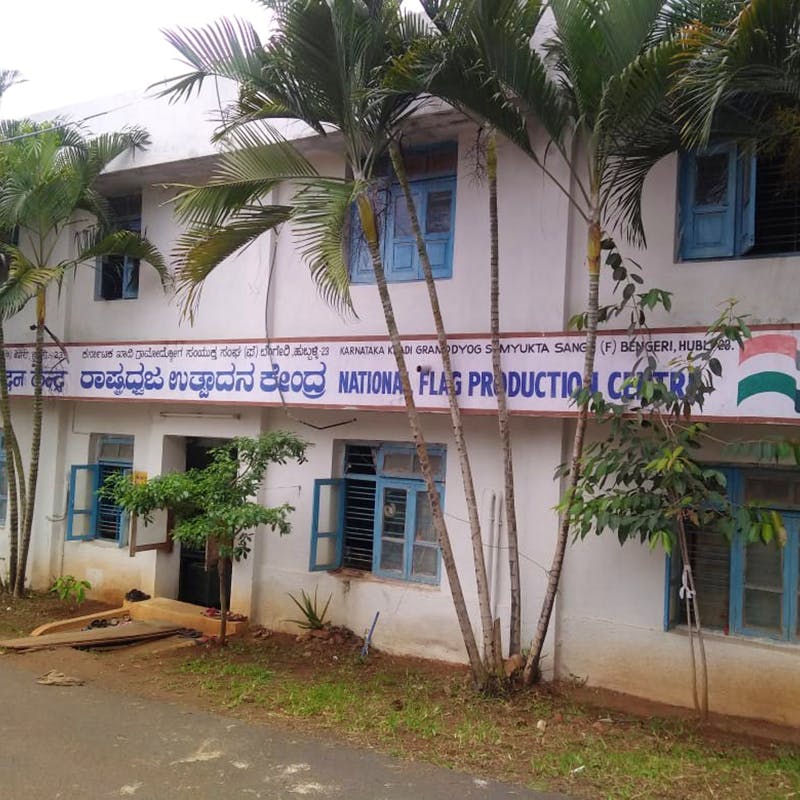 Fun With Flags: Learn About The Making Of The Tricolour And Shop For Khadi Products While You're At It!
Shortcut
Go on a day trip to Khadi Gramodyog, where you can buy authentic Khadi products and learn about the only unit authorised to manufacture the Indian flag! Whether you're a history buff or simply patriotic, you will love it.

What Makes It Awesome
For many years now, whether it's at the Red Fort, tiny government schools in remote villages or at embassies across the world, the Indian tricolour has only been made by the Khadi Gramodyog Sangha in Hubli. If you're visiting Hubli, catch a bus from Kittur Rani Chennamma Circle to Gopankoppa and it's an hour's ride. Or take an auto for about 80-100 rupees.
Call the Sangha and let them know beforehand that you will be visiting, so they can arrange for a guide, who will take you through the entire process of the flag making, right from its history to the the strict laws surrounding its production. Everything is carefully handmade and there are no machines used! Considering that it will be seen by thousands of people while up, we're not surprised.
Apart from the flag manufacturing, the Khadi Gramodyog is also a good place to go shopping. Walk into their wholesale stores that sell hand-woven khadi clothes and bags, caps and bed-sheets made of khadi silk, hand-made paper and processed honey. On your way back to Hubli, you can get down at a Khanavali, and try the traditional Lingayat food that the city is known for.
Pro-Tip
If you're visiting in October, the wholesale store is 50% off the entire month to celebrate Gandhi Jayanti!

More Information
Karnataka Khadi Gramodyog Samyukta Sangha
Comments