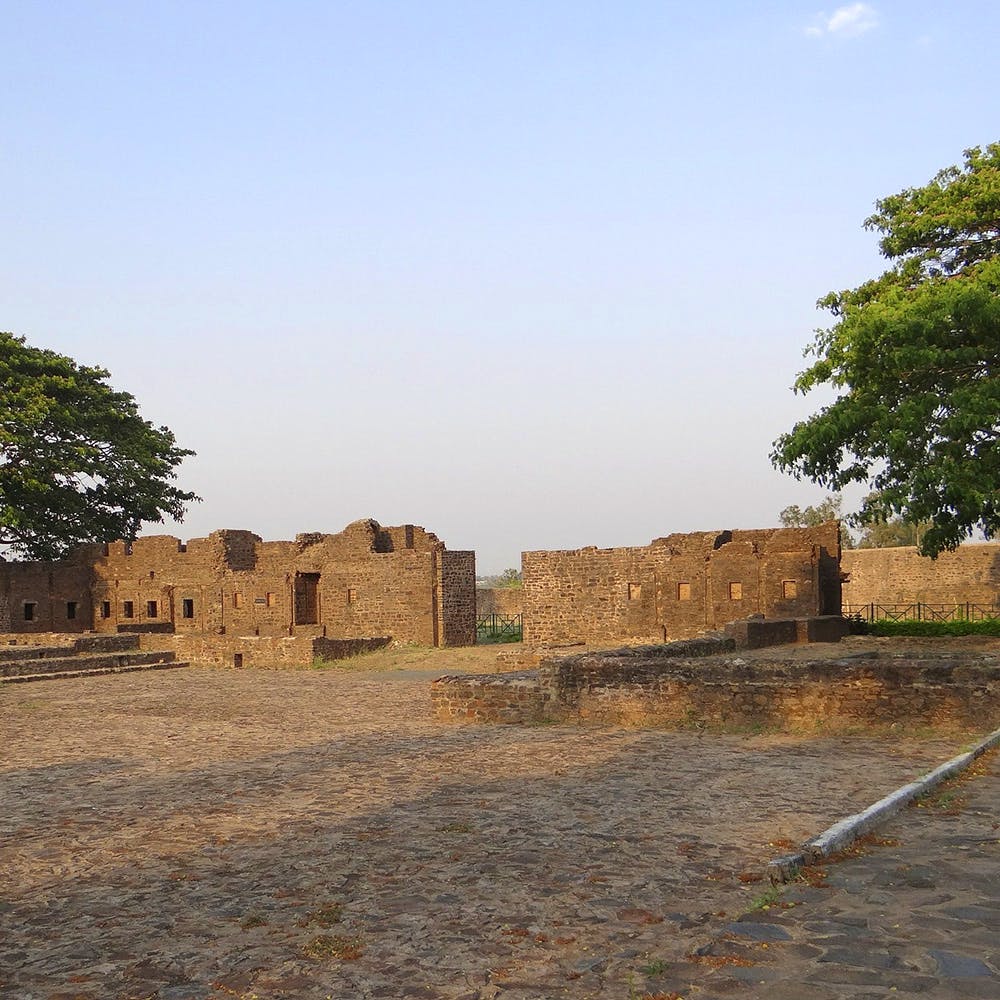 Take A Trip Through History At This Ancient Fort In Kittur
Shortcut
Head to Kittur to explore the ruins of its fort, best known for the heroic resistance of its queen, Kittur Chennamma against the East India Company.

What Makes It Awesome
In case you didn't already know, Kittur, a small town near Belgaum, used to be the authoritarian seat of Rani Chennamma. She is best known for having led an armed rebellion against the British East India Company all the way back in 1824. That's 33 years before the Sepoy Mutiny in 1857! If that isn't inspiring, we don't know what is. We went there to check out the fort and here is what we found:
The fort mainly has a palace — a three-storeyed structure that used to display Peshwa-Islamic architecture. Now, all that remains of this great legacy is the ruined walls. There's even a moat sans water that surrounds the fort, that is now an open pasture for cattle to graze. You can see the (what used to be) grand palace and identify it by the ruined arches and bedecked shelves. Inside the palace, you'll find the Pole Star Vision Room, where Chennamma and other rules would track the 'Dhruva' or the 'Pole' star through an ancient telescope. Unfortunately, now you can only see the built-in viewing shaft on one of its walls.
Outside the palace ruins lies the temple of the village deity and an archaeological museum that houses a collection of antiquities discovered in Kittur. Spend an hour or two exploring this place and check out the many historical relics, weapons, shields and engraved doors and windows of the Kittur Palace and modern paintings. If you get hungry in between, there are eateries just outside the fort premises.
Pro-Tip
Since Kittur itself doesn't have too many great hotels and homestays, you can always put up at Hubli, Dharwad or Belgaum!

Comments