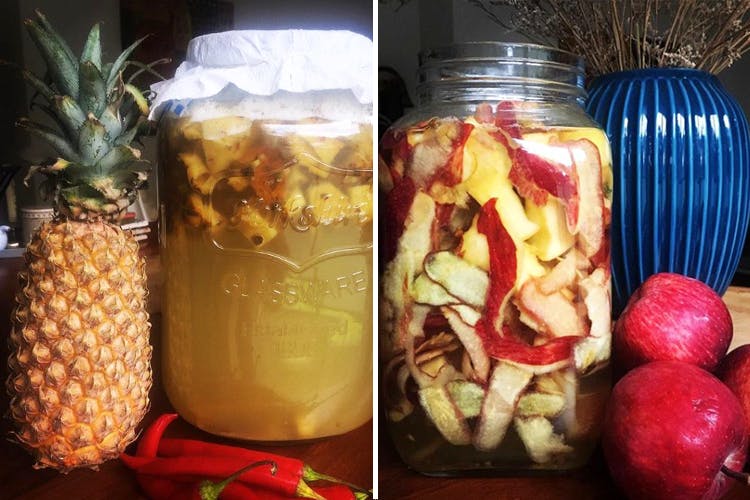 Kimchi To Kombucha: Hit Up This Home-Based Fermentary For All Things Fermented
Shortcut
Get your hipster on with Kobo Fermentary and their fermented food that includes Kombuchas, ginger ales, kimchi, and a whole lot of sparkling fruit drinks like guava and kokum. Plus, it's healthy too!

What Makes It Awesome
All things fermented, natural, and healthy is what Payal Shah and her brand Kobo Fermentary does best. Plus, her kombucha and ginger ale are always on tap, meaning, you can ditch store brought alternatives and have these instead. Healthy benefits aplenty, some of Payal's clients use the two drinks as mixers too. And from what we hear, it reduces the hangover. Chief mixologists of every party, take note. She sells them at INR 220 a bottle (300 ml) which to us is a sweet deal. Orders are through her Instagram page or by calling her.
Apart from these, she also does seasonal and fruit ferments which she calls them as sparkling fruits. Jackfruit, apples, guava, and even persimmon have all made their way into bottles. You'll have to keep her in speed dial to know what the next batch is. For those of you who enjoy those really sour and spunky flavours, you can inquire with Payal about her kimchi, sauerkraut, and pickled dill. She usually sells them by batches and when there's a demand.

What Could Be Better
Since Kobo uses Dunzo as their delivery partner, the delivery areas are restricted to Dunzo's serviceable areas.

Pro-Tip
Kobo currently has white guava sparkling fruit drink and tepache, a traditional Mexican drink with pineapples, ginger, chilli, and cinnamon.

Comments