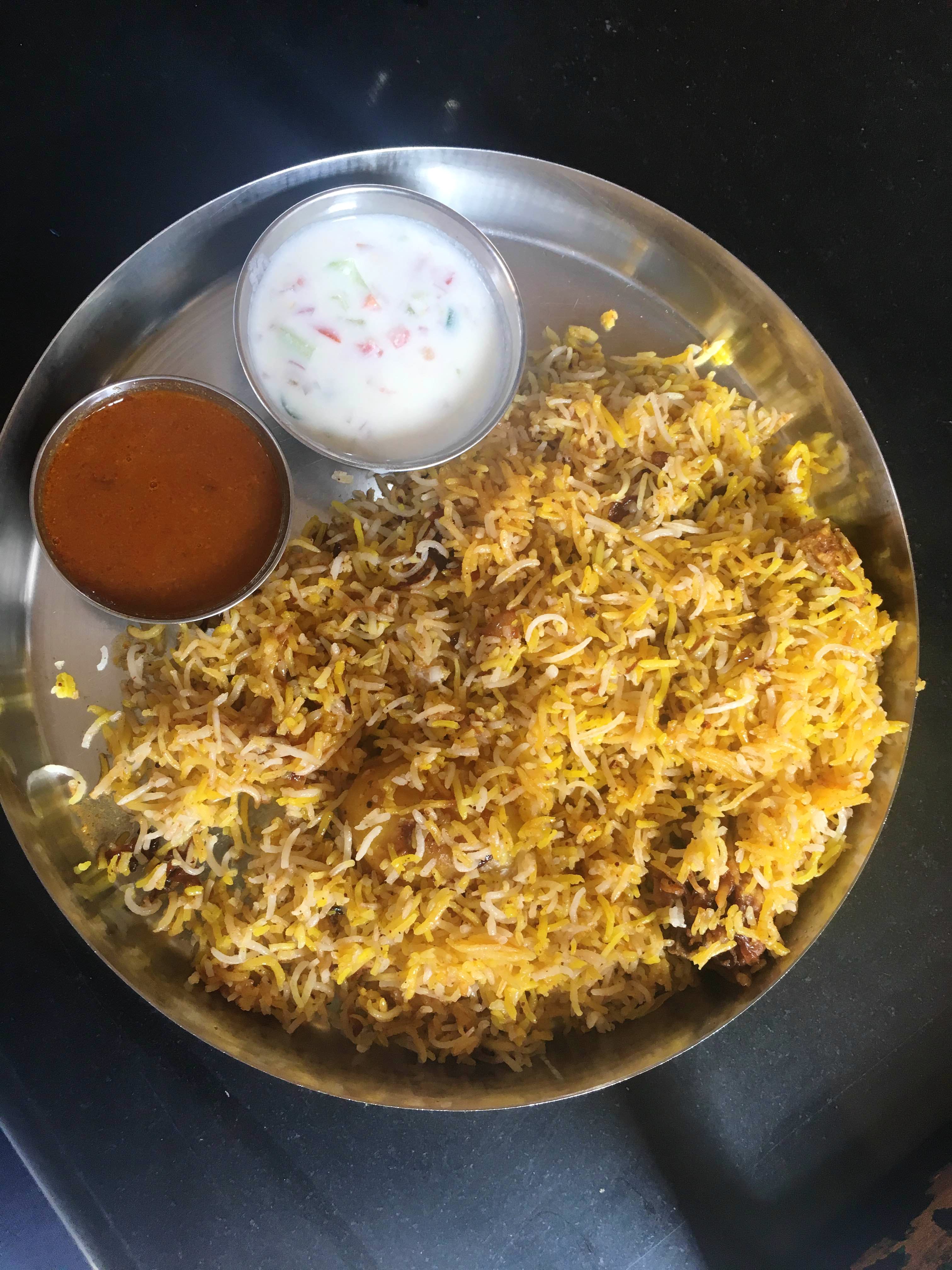 Chicken Biryani, Bhetki Maach & More: This Spot In CV Raman Nagar Serves Delish Bengali Food
What Did I Like?
Pleasantly surprised at the simple, but the superb food served here at Kolkataz Hotel in CV Raman Nagar. No wonder this place is always crowded, mostly during the lunch hours. The service is quick and the staff are quite friendly, even more, if you happen to speak Bengali. I ordered a vegetarian thali, which was simple, down to earth and had great flavours. I could taste the flavours of the vegetables properly as it didn't have any overpowering masala. The dal could have been slightly better and thicker, but at this price point, and portion size, you hardly notice that as a complaint. I couldn't help notice the Kolkata-style biryani that was on every other table and the banana leaf wrapped, mustard paste overloaded, steamed bhetki maach. Too curious, promised myself to come back here soon and try their non-vegetarian specialities. Overall from what I had for lunch, an excellent Bengali spot, coming back for the biryani and the bhetki maach.
What Could Be Better?
A tiny bit more attention on clean tables will go a long way.
What's My Pro Tip?
The mutton options of the Kolkata style Biriyani is available only on Fridays. Don't fret, their chicken dishes are available on all their operating days.
Anything Else?
Btw, I did try the chicken biryani, Kolkata style with a signature large potato buried and cooked deep inside the biryani, it's a must-have!
Comments