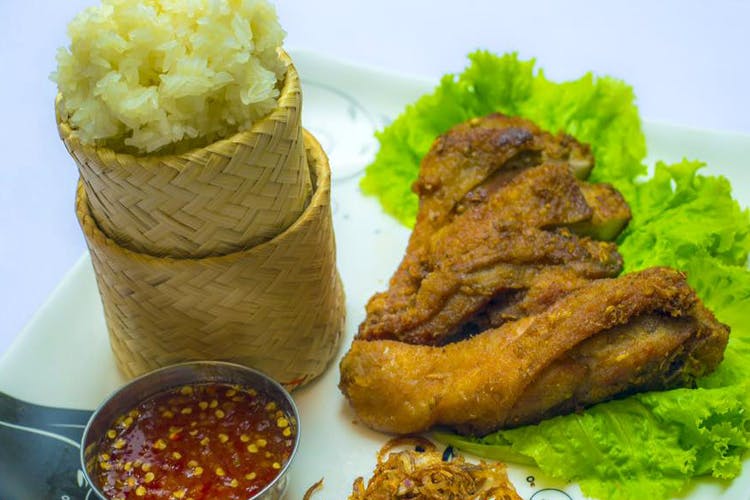 Galangal Or Green Curry: This Iconic Thai Eatery Returns To The City At New BEL Road
Shortcut
Lanthai, the original Thai restaurant which was formerly in Fifth Avenue on Brigade road, has just opened on New BEL Road.
What Is It?
Remember that authentic Thai restaurant in Fifth Avenue that served up amazing food? Yup, it's back! And no, I don't mean the new restaurant that's is the same old place, under a different name, serving similar food. I mean the real deal! Having shut down a few months ago as the family who ran it left the country, Lanthai is back, thankfully! I'd practically given up on it, until I bumped into the lady who owns it. She led me to the new version of it, and I couldn't have been more thrilled. Expect all the old favourites to be back on the menu, and at your table. Like it had never even left…
Who Is It For?
It's for anyone who wants good Thai food. Especially if you're looking for authentic dishes, that don't burn a hole in your pocket.
What's The Ambience Like?
Simple. And very minimal. It is in a quiet residential neighbourhood, so it's a rather small space. With room for just about six tables, it can hold about 15 people at most.
Must Eat & Drink
Som tham, Galangal chicken, thai red curry, sticky rice & mango. You have to have the longan juice and green milk tea, as well.
More About The Experience
As usual, the service was really quick and friendly. Food was as good as I'd remembered it to be originally, and though it's far from the CBD, it's well worth the trip.
#LBBTip
They deliver within a certain radius, but the food is best eaten fresh, so eating there is probably a better idea.
More Information
Lan Thai
Nearest Metro Station: Yeshwantpur
Comments